Customer Champion (Remote)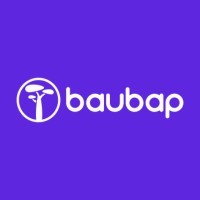 Baubap
Customer Service
Mexico City, Mexico
Posted on Monday, May 22, 2023
About Baubap
We are a fast-growing, Mexican fintech startup with the mission to become the bridge to people's financial freedom through technology.
We are providing microloans to people in financial need through a fast and efficient process, always treating them with the respect and dignity they deserve.
Our long-term vision is "be the most inclusive digital bank in LATAM with more than 2.5 million clients."
Role's Mission
You will be taking care of the most important part of the business, our clients. Your mission will be to help our clients to follow the happy pad to find their way through our platform. Also, you will be providing insight to the data science department to help us reach our vision and mission.
Responsibilities
Customer Chat Support
Provide solutions for every customer that reach us
Deal with technical issues hand on hand with the engineering team
Loan disbursements
Loan requests evaluation
What you bring to the team
Experience in customer service
Operation support and execution
Active financial services customer
Medium English
Startup experience (nice to have)
Your skills
Product mindset. You are able to identify valuable insights from the customer interactions your team is having and transform them into actionable, product-driven solutions.
Highly empathetic. You care deeply about the users and strive for providing them the best, memorable and humane experience possible.
High standards. You expect your personal performance and your team's performance to be nothing short of excellent.
Leadership skills. You can easily identify areas for improvement in the people you are guiding, can direct them on the right path to improve their skills and build highly performing teams.
Ownership. You are able to work without constant direction. You are the 'owner' of our own work and have the autonomy and freedom to execute it.
Proactivity. You act without being told what to do and bring new ideas to the team. You thrive working working in a lean and agile environment with hands on approach.
Curiosity and creativity. You're innovative, extremely creative and constantly looking for ways to tweak and optimise the way we do things.
Communication. You are an excellent communicator and engage with other team members to share ideas and discuss topics. You are able to give constructive feedback and lead productive discussions.
What we can offer you
Being part of a multinational, highly driven team of professionals,
Flexible and remote working environment,
High level of ownership and independence
20 vacation days / year + 75% holiday bonus
1 month (proportional) of Christmas bonus
Vales de despensa of 3,112 MXN / month
Health & Life insurance
Home office set-up budget
Unlimited budget for Kindle books
Baubap Free Loan
Competitive salary. $18,000 MXN / Month gross salary