Senior Executive Assistant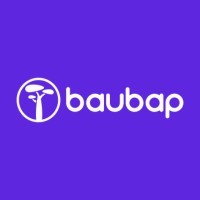 Baubap
Administration
Mexico City, Mexico
Posted on Wednesday, May 31, 2023
About Baubap
We are a fast-growing, Mexican fintech startup with the mission to become the bridge to people's financial freedom through technology.
We are providing microloans to people in financial need through a fast and efficient process, always treating them with the respect and dignity they deserve.
Our long-term vision is be the most inclusive digital bank in LATAM with more than 2.5 million clients.
About your role
To provide administrative support to high-level executives, such a CEO, CTO and CRO of Baubap. You will play a crucial role in ensuring the smooth running of the processes associated with the executives and will contribute to improving their productivity and efficiency.
Outcomes
Administrative Support: Manage and maintain the executive's schedule, including arranging meetings, appointments, and travel arrangements.
Calendar Management: Ensuring that meetings and events are scheduled efficiently .
Communication: Become a link between the executive and internal/external stakeholders. Maintain professional and confidential communication at all times.
Travel and Logistics: Ensure that the executive's travel needs are met by preparing detailed itineraries.
Meeting Support: Ensure that participants have the required information in advance by organizing meeting agendas and materials.
Confidentiality: Maintain a high level of professionalism and integrity in dealing with sensitive matters.
Special Projects: Assist the executive with special projects, research, and analysis.
Day to day
Handle phone calls, emails, and correspondence on behalf of the executive. Prepare and edit documents, reports, and presentations.
Take meeting minutes and follow up on action items.
Coordinate and prioritize the executive's calendar, remind the executive of upcoming commitments and deadlines.
Organize and maintain documents, files, and records related to the executive's activities.
Schedule and coordinate meetings, including booking venues, sending invitations, and arranging necessary equipment or resources.
Make travel arrangements, including flights, accommodations, transportation, and visa arrangements. Coordinate logistics for meetings, conferences, and events.
Handle sensitive and confidential information with maximum discretion.
Conduct research, compile data, and prepare reports or presentations as requested.
What you bring to the team
+3 years of experience in a similar role in a remote environment
Strong verbal and written communication skills (English and spanish)
Problem-solving and decision-making.
Time management and ability to meet deadlines.
Strong organizational skills and ability to multitask.
Trustworthy and able to handle confidential information with care.
Good expertise with Microsoft Office Suite or Google Workspace, email and calendar management tools.
Nice to have:
Experience in customer care
StartUp Experience
Mexico city residence
Your skills
Clear and transparent communication. You are able to able to express your thoughts clearly, concisely and to the point. You can openly discuss any blockers you have, and constructively point out areas for improvement.
Relentlessly resourceful at execution and problem solving. You make things happen, no matter what. You are disciplined, organized and systematically follow through on your work. Instead of getting stuck thinking "well, this doesn't work", you look for creative / innovative / outside-of-the-box solutions to fix the issue and move on.
Sense of urgency. You operate with a constant sense of urgency (as if there was a large, hungry wolf chasing you), constantly looking for ways to move ahead and push everything around you to get to your desired outcome in the most efficient and productive way. You don't wait around and make things happen.
Flexibility / adaptability / resilience. You ****can maintain your composure and focus despite the constantly changing environment, and adequately adapt to new conditions. You can swiftly change the course of action when needed, and you don't get easily demotivated.
Being self-driven /committed. You require very little guidance and intervention from your leader to move ahead. You can correctly read what the situation requires, and take the necessary action accordingly. If your leader were to disappear, you can still move ahead and make relevant things happen. You act because you want to, and not because someone else is telling you that you should.
Strategic thinking / seeing the bigger picture. You can see further than just your immediate "doorstep". You can correctly assess the deeper implications of certain decisions that might materialise in the future, and take decisions accordingly. You often use data or previous research to inform your recommendations and decisions.
Critical / analytical thinking. You can correctly analyse the root causes of a problem, without getting side-tracked by irrelevant, minor details. You can come to the right conclusion and propose a clear, logical plan of action. You don't stay on the surface of things.
Helping others succeed / strong stakeholder focus. While tackling the responsibilities on your plate, you are constantly thinking "How will this impact the other party? Am I doing the absolute best I can to offer excellent support / service? What more could I do to help the other side achieve their goal or grow? Am I optimising for myself, or for the common good?"
What we can offer you
Being part of a multinational, highly driven team of professionals.
Flexible and remote working environment.
High level of ownership and independence.
20 vacation days / year + 75% holiday bonus.
1 month (proportional) of Christmas bonus.
"Vales de despensa" - 3,112 MXN / month.
Health & Life insurance.
Home office set-up budget.
Unlimited budget for Kindle books.
Baubap Free Loan.
Competitive salary.