Senior Android Engineer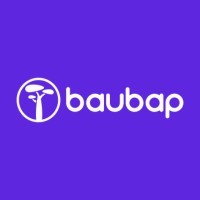 Baubap
Software Engineering
Mexico City, Mexico
Posted on Saturday, June 17, 2023
Your next step is at Baubap!
We are a fast-growing, Mexican fintech startup with the mission to become the bridge to people's financial freedom through technology.
We are providing microloans to people in financial need through a fast and efficient process, always treating them with the respect and dignity they deserve.
Our long-term vision is be the most inclusive digital bank in LATAM with more than 2.5 million clients.
Engineering at Baubap
Engineering plays a central part in what we do at Baubap.
We value quality over quantity when building, and we care about creating software that is scalable and maintainable, on which our customers can rely.
Some key points about our engineering culture:
Engineers are given problems to solve, rather than features to build.
We always try to understand the customer's needs before thinking about implementation details.
We work in a lean, small team.
We prefer innovation, constant iteration and trust over perfect solutions.
We support each other, are kind by nature, and give as much feedback to all improve as professionals.
We are comfortable with change, either in priorities, goals and deadlines. We see this more as an opportunity than a hurdle. We are comfortable with challenging the status quo and pushing for change.
We seek those looking to make a serious impact, and are excited about working in a high growth startup.
We are data driven. And are ok with finding the data when it's missing.
Our products
We are building a suite of products that allow our customers access wide range of financial services.
Currently, our most impactful one is a microloan platform, and the ones we are piloting are a solution for Compra a pagos and Debt Consolidation.
What you will be doing
Learn about the different services our customers need in various stages of their financial journey, and think about how we can help them cover the gap,
Own what you build, with the ability of deciding how to build it, and the responsibility of operating it in the production environment,
Build meaningful products that our customers use and depend on for everyday life,
Use every learning and observation to improve our products, constantly
Develop and deliver new product features for our Android application
Improve engineering processes and tools to increase team effectiveness
Review pull request of others
Deploy final versions to Google Play Store
Your technical skills
5+ years developing Android apps
Java, Kotlin
Material design
Unit testing
Good understanding of software algorithms, tools, and frameworks.
Clean Architecture
Desirable skills
Perfecto
Appium
Selenium
Katalon
Being part of a multinational, highly driven team of professionals.
Flexible and remote working environment.
High level of ownership and independence.
20 vacation days / year + 75% holiday bonus.
1 month (proportional) of Christmas bonus.
"Vales de despensa" - 3,112 MXN / month.
Health & Life insurance.
Home office set-up budget.
Unlimited budget for Kindle books.
Baubap Free Loan.
Competitive salary.