Product Designer - Growth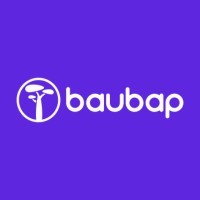 Baubap
Product, Design, Sales & Business Development
Mexico City, Mexico
Posted on Tuesday, July 4, 2023
About Baubap
We are a fast-growing, Mexican fintech startup with the mission to become the bridge to people's financial freedom through technology.
We are providing microloans to people in financial need through a fast and efficient process, always treating them with the respect and dignity they deserve.
Our long-term vision is be the most inclusive digital bank in LATAM with more than 2.5 million clients.
About your role
We are seeking a talented and experienced Product Designer to join our design team with focus in Growth. Growth is the landing party that cares deeply about the user journey and ensuring new users are set up for success. Helping to build growth loops, diving deep into data and analysis, generating hypotheses, and experimenting your way to help connect users to value, are things that should get you excited.The challenges on the Growth team should get you excited about uncovering opportunities to address customer needs while ensuring Baubap as a business continues to be healthy and growing.
Outcomes
Strategic and curious thinker: Contribute to overall strategy and decision-making about product direction. You are a curious people who are excited to learn and understand how to upgrade the experience for the users.
Excellence: Design and ship high quality product improvements
User journeys: Help deliver and refine clear storytelling around product needs and opportunities
Brand consistency: Create and apply brand guidelines and visual standards to maintain consistency across all digital touch points.
Communication: Clearly communicate design concepts and rationale to stakeholders and gather feedback for iterative design improvements. Partner with Managers and Engineering to explore complex problem spaces and identify potential solutions.
Research: Regularly engage with customers to develop a thorough understanding of their needs and pain points
Maintenance: Contribute to maintenance of design systems, style guides, and component libraries to ensure consistency and scalability across multiple products and platforms.
Industry awareness: Stay up-to-date with the latest trends, best practices, and emerging technologies. Share knowledge and insights with the design team to drive continuous improvement.
Day to day
Create, collaborate, and iterate on flows, prototypes, and high-fidelity visuals
Design and ship high-quality product improvements
Run experiments on how to increase adoption of our product
Develop hypotheses on what people need to convert and to be loyal clients
Proactively collaborate with other teams to untangle complex technical and user experience dependencies
Research to uncover hidden opportunities
Tackling ambiguous problems and shaping them into clear goals
Proven experience as a Product Designer, with a strong showcase of your design skills and projects
Are a strong systems thinker with experience driving execution for complex enterprise products
Understanding of front-end development technologies and material design guidelines for mobile
Understanding of business metrics and how design decisions can impact these metrics.
Solid and updated experience with Figma
Strong communication skills to effectively articulate design concepts and rationale
Ownership
You value high quality well crafted visual design, and care about the details
Understand the building constrains of what you design
You are an empathetic person with the ability to understand and emotionally connect with users and their needs, in order to design solutions that are truly useful and meaningful for them.
Nice to have:
You know about storytelling
You have past experience in startups
You have experience creating a product from scratch.
Data analyst skills
Being part of a multinational, highly driven team of professionals.
Flexible and remote working environment.
High level of ownership and independence.
20 vacation days / year + 75% holiday bonus.
1 month (proportional) of Christmas bonus.
"Vales de despensa" - 3,112 MXN / month.
Health & Life insurance.
Home office set-up budget.
Unlimited budget for Kindle books.
Baubap Free Loan.
Competitive salary.