Marketing Research Specialist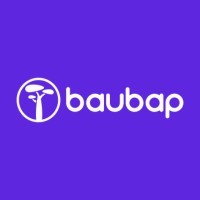 Baubap
Marketing & Communications
Mexico City, Mexico
Posted on Friday, July 21, 2023
About Baubap
We are a fast-growing, Mexican fintech startup with the mission to become the bridge to people's financial freedom through technology.
We are providing microloans to people in financial need through a fast and efficient process, always treating them with the respect and dignity they deserve.
Our long-term vision is be the most inclusive digital bank in LATAM with more than 2.5 million clients.
About your role
As an Insights Manager, your mission is to drive data-driven decision-making and inform business strategies by gathering, analyzing, and interpreting data from various sources. You will play a key role in identifying market trends, customer preferences, and growth opportunities through market research, customer research, and competitor analysis. By generating actionable insights and recommendations, you will contribute to improving product development, marketing strategies, and overall customer experience.
Outcomes
Establish a brand health check process to monitor and enhance the brand's performance and perception.
Identify category entry points to strategically position our offerings and capitalize on market opportunities for growth.
Identify pain points of competitors that can be leveraged in our favor to attract new clients and gain a competitive edge in the market.
Assist in constructing a comprehensive customer journey map that identifies customer emotions and pain points, allowing us to uncover opportunities to enhance the consumer experience and improve communication across various touchpoints.
Develop and write comprehensive research briefs for qualitative and quantitative research, incorporating clear action standards to guide research initiatives effectively.
Day to day
Identify information needs, propose the optimal data collection methods, and execute thorough research to address those needs effectively.
Gather, analyze, and interpret data from various sources, including market research, customer research, and competitor analysis and transform it into actionable insights.
Conduct interviews with customers and target audience members to gain deep insights into their needs, behaviors, and preferences.
Generate quick surveys to gather valuable information and feedback from customers and the target audience.
Collaborate with cross-functional teams to align insights with business objectives and drive data-driven strategies.
Present research findings and recommendations to stakeholders in a clear and compelling manner, facilitating data-driven decision-making.
Continuously evaluate and refine research methodologies and approaches to enhance the quality and depth of insights generated.
Stay informed about emerging research techniques and tools, exploring opportunities to incorporate innovative methods into data collection processes.
Source and select effective research partners to address information needs that cannot be obtained with in-house resources, and leverage their expertise in gathering valuable insights in a cost-effective way.
Manage research partners, ensuring effective collaboration and maximizing the value of their contributions to address information needs and gather valuable insights.
What you bring to the team
Bachelor's degree in fields such as Sociology, Anthropology, Psychology, Marketing, Business, Economics, or a related field, providing a solid foundation in research methodologies, statistical analysis, and data interpretation.
5 years of experience in Research, ideally with experience in a tech company.
Proficiency in research methodologies, both quantitative and qualitative.
Strong statistical knowledge and expertise to accurately interpret data, identify when findings are statistically significant, and derive meaningful insights from research analyzes.
Excellent analytical and critical-thinking skills to analyze complex data sets and identify patterns, trends, and opportunities.
Detail-oriented mindset with the ability to manage multiple research projects simultaneously and meet deadlines.
Collaborative and proactive approach, with the ability to work effectively within cross-functional teams.
Proactive and hands-on attitude, with a strong initiative to drive research initiatives, adapt to evolving project needs, and take a proactive approach to problem-solving and decision-making.
Strong problem-solving skills to address research challenges and propose innovative solutions.
Ability to create impactful presentations that effectively communicate research findings and recommendations.
Nice to have:
BI tools
Experience in Fintech or Banking Industry.
Experience working for a Brand targeted to Mid-Low SEL
Experience in a Research Agency.
Your skills
Clear and transparent communication. You are able to able to express your thoughts clearly, concisely and to the point. You can openly discuss any blockers you have, and constructively point out areas for improvement.
Relentlessly resourceful at execution and problem solving. You make things happen, no matter what. You are disciplined, organized and systematically follow through on your work. Instead of getting stuck thinking "well, this doesn't work", you look for creative / innovative / outside-of-the-box solutions to fix the issue and move on.
Sense of urgency. You operate with a constant sense of urgency (as if there was a large, hungry wolf chasing you), constantly looking for ways to move ahead and push everything around you to get to your desired outcome in the most efficient and productive way. You don't wait around and make things happen.
Flexibility / adaptability / resilience. You ****can maintain your composure and focus despite the constantly changing environment, and adequately adapt to new conditions. You can swiftly change the course of action when needed, and you don't get easily demotivated.
Being self-driven /committed. You require very little guidance and intervention from your leader to move ahead. You can correctly read what the situation requires, and take the necessary action accordingly. If your leader were to disappear, you can still move ahead and make relevant things happen. You act because you want to, and not because someone else is telling you that you should.
Strategic thinking / seeing the bigger picture. You can see further than just your immediate "doorstep". You can correctly assess the deeper implications of certain decisions that might materialise in the future, and take decisions accordingly. You often use data or previous research to inform your recommendations and decisions.
Critical / analytical thinking. You can correctly analyse the root causes of a problem, without getting side-tracked by irrelevant, minor details. You can come to the right conclusion and propose a clear, logical plan of action. You don't stay on the surface of things.
What we can offer you
Being part of a multinational, highly driven team of professionals.
Flexible and remote working environment.
High level of ownership and independence.
20 vacation days / year + 75% holiday bonus.
1 month (proportional) of Christmas bonus.
"Vales de despensa" - 3,112 MXN / month.
Health & Life insurance.
Home office set-up budget.
Unlimited budget for Kindle books.
Baubap Free Loan.
Competitive salary.