Head of Branding & Marketing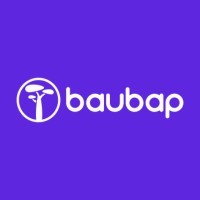 Baubap
Marketing & Communications
Mexico City, Mexico
Posted on Thursday, August 3, 2023
We are a fast-growing, Mexican fintech startup with the mission to become the bridge to people's financial freedom through technology.
We are providing microloans to people in financial need through a fast and efficient process, always treating them with the respect and dignity they deserve.
Our long-term vision is be the most inclusive digital bank in LATAM with more than 2.5 million clients.
About your role
You will be directly responsible for building the Baubap Brand. As part of your role, you will brief, give direction, and execute the brand-building strategy you define leveraging external Partners (Creative&Media Agency, Public Affairs Agency, Research agency, etc). You will also manage and develop the relationship with internal stakeholders (Design, Growth, Customer/user experience, and so on). You will support and develop a team conformed by a Brand Manager, a Content Manager, a Visual Designer, and an Insights Manager. Being hands-on, creating, testing, and iterating is crucial to learn and achieve results quickly.
Outcomes
Digital Brand Building Creatives for constant iteration (leveraging the digital agency)
Brand Building Campaign (leading the creative agency)
Brand building annual Media Plan (leading the media strategy)
Brand Book 2.0. (Take current brand guidelines to the next level)
Customer Insights (leading the research agency)
Social Media and other Media Content (leading the Content Manager)
Brand Building Annual Plan: Communication and Media Strategy.
What you will be doing
Leading the team and agencies to move agile toward our Brand Building strategy
Continuously Analyze, test & Iterate
Define and execute the Brand Strategy
Ensure alignment of the Brand Guidelines within Baubap
Work collaboratively within the Design System team
Define and execute a Brand Building Campaign to boost growth efforts
Define and execute the brand building Media Strategy
Manage external agencies (Creative, Media, PR, Research…)
Bring customer and potential customer Insights
Collaborating with the Head of Growth and Head of Customer Experience
Leading a high-performance brand/marketing team
Analyze competitor's value propositions and communication
Manage area annual budget.
What you bring to the team
Branding experience: Extensive experience in Brand Building, including a deep understanding of brand strategy, brand identity, brand positioning, and brand management.
Having experience in a start-up is highly preferred.
Required experience with Digital Native Brands.
Design background: the head of branding will need to have an eye for design and be able to work closely with designers to ensure that brand materials are visually compelling and aligned with the brand strategy.
Management experience: Strong management skills. Experience managing teams, managing external partners, and leading cross-functional projects.
Communication skills: Strong communication skills are essential to effectively communicate the brand strategy and vision to internal stakeholders, external partners, and customers.
+7 years of experience
Fluent English
Your skills
Customer Centric. You can identify valuable insights from the customer interactions your team is having and transform them into actionable.
Ownership. You can work without constant direction. You are the 'owner' of your work and have the autonomy and freedom to execute it.
Proactivity. You act without being told what to do and bring new ideas to the team. You thrive working in a lean and agile environment with a hands-on approach.
High standards. You expect your performance and your team's performance to be nothing short of excellent.
Curiosity and creativity. You're innovative, extremely creative, and constantly looking for ways to tweak and optimize how we do things.
Communication. You are an excellent communicator and engage with other team members to share ideas and discuss topics. You can give constructive feedback and lead productive discussions.
Highly empathetic. You care deeply about the users and strive to provide them with the best, most memorable, and most humane experience possible.
What we can offer you
Being part of a multinational, highly driven team of professionals.
Flexible and remote working environment.
High level of ownership and independence.
20 vacations days / year + bonus.
1 month Christmas bonus.
Health & Life insurance.
Vales de despensa $3112 mxn / month.
Home office set-up budget.
Unlimited budget for Kindle books.
2 psychological sessions / month with Terapify.
Baubap free loan.
Competitive salary.