Treasury Manager (Fintech)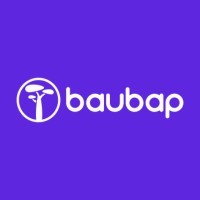 Baubap
Accounting & Finance
Mexico City, Mexico
Posted on Friday, August 18, 2023
About Baubap
We are a fast-growing, Mexican fintech startup with the mission to become the bridge to people's financial freedom through technology.
We are providing microloans to people in financial need through a fast and efficient process, always treating them with the respect and dignity they deserve.
Our long-term vision is be the most inclusive digital bank in LATAM with more than 2.5 million clients.
About your role
As a Treasury Manager, you will effectively manage an organization's financial resources, through strategic planning, meticulous analysis, and proactive decision-making, safeguarding the organization's financial stability, fostering growth, and contributing to overall financial excellence.
Your role is pivotal in shaping the organization's financial landscape and contributing to its long-term success.
Outcomes
Ensure liquidity: Ensure that the organization maintains sufficient liquidity to meet its financial obligations and capitalize on growth opportunities
Minimize financial risks: Identifying and understanding various risks such as market, credit, liquidity, interest rate, and operational risks. Applying strategies of risk mitigation, safeguarding the organization's financial stability and resilience
Optimizing investment opportunities: Identify opportunities that align with the organization's objectives, whether they involve short-term investments for liquidity or longer-term options for capital growth. Active monitoring of market trends, interest rates, and economic indicators guides informed decision-making.
Day to day
Cash Management: Overseeing the organization's cash flow, the Treasury Manager ensures that there is sufficient liquidity to meet operational needs, while minimizing idle funds to optimize returns.
Risk Management: Identifying and assessing financial risks, such as interest rate fluctuations, currency exposure, and liquidity risk, the Treasury Manager formulates strategies to mitigate these risks and protect the organization from potential financial setbacks.
Investment Strategy: Developing and implementing investment strategies that align with the organization's financial goals and risk tolerance, the Treasury Manager seeks to maximize returns on excess funds and investments.
Banking Relationships: Managing relationships with financial institutions, the Treasury Manager negotiates terms, assesses banking services, and optimizes banking relationships to streamline financial operations and minimize costs.
Debt Management: Handling the organization's debt facilities, the Treasury Manager manages loan agreements, assesses borrowing needs, and explores opportunities for refinancing to minimize interest expenses.
Financial Analysis: Conducting comprehensive financial analyses, the Treasury Manager provides valuable insights for decision-making, evaluates investment opportunities, and recommends actions to improve financial performance.
Compliance and Reporting: Ensuring compliance with relevant regulations and internal policies, the Treasury Manager provides accurate documentation and reporting to auditors and regulatory bodies.
Cash Forecasting: Preparing accurate cash flow forecasts, the Treasury Manager enables proactive decision-making and strategic planning, allowing the organization to effectively allocate resources.
Leadership and Team Management: Providing leadership to a team of treasury, the Treasury Manager guides, trains, and mentors team members to execute their responsibilities efficiently.
Strategic Collaboration: Collaborating with various departments such as finance, accounting, and operations, the Treasury Manager aligns financial strategies with broader organizational goals and initiatives.
Innovation and Improvement: Continuously seeking ways to enhance treasury processes, adopt technological advancements, and optimize financial operations, the Treasury Manager drives innovation within the treasury function.
Ethical Responsibility: Upholding the highest ethical standards in financial decision-making and ensuring that financial practices align with the organization's values and integrity.
Requirements
Strong multi-tasking skills and ability to deliver results in a fast-paced and dynamic environment
Bachelor degree in finance or accounting
Over 5 year experience in Treasury and/or Financing Institutions
Knowledge of hedging solutions
Knowledge of corporate finance and debt structure
Advanced skills in Excel and other office applications
Advanced English
Nice to have:
MBA preferred
Ability to thrive and grow quickly in a fast growing company
Your skills
Clear and transparent communication. You are able to able to express your thoughts clearly, concisely and to the point. You can openly discuss any blockers you have, and constructively point out areas for improvement.
Relentlessly resourceful at execution and problem solving. You make things happen, no matter what. You are disciplined, organized and systematically follow through on your work. Instead of getting stuck thinking "well, this doesn't work", you look for creative / innovative / outside-of-the-box solutions to fix the issue and move on.
Sense of urgency. You operate with a constant sense of urgency (as if there was a large, hungry wolf chasing you), constantly looking for ways to move ahead and push everything around you to get to your desired outcome in the most efficient and productive way. You don't wait around and make things happen.
Flexibility / adaptability / resilience. You ****can maintain your composure and focus despite the constantly changing environment, and adequately adapt to new conditions. You can swiftly change the course of action when needed, and you don't get easily demotivated.
Being self-driven /committed. You require very little guidance and intervention from your leader to move ahead. You can correctly read what the situation requires, and take the necessary action accordingly. If your leader were to disappear, you can still move ahead and make relevant things happen. You act because you want to, and not because someone else is telling you that you should.
Strategic thinking / seeing the bigger picture. You can see further than just your immediate "doorstep". You can correctly assess the deeper implications of certain decisions that might materialise in the future, and take decisions accordingly. You often use data or previous research to inform your recommendations and decisions.
Critical / analytical thinking. You can correctly analyse the root causes of a problem, without getting side-tracked by irrelevant, minor details. You can come to the right conclusion and propose a clear, logical plan of action. You don't stay on the surface of things.
What we can offer you
Being part of a multinational, highly driven team of professionals.
Flexible and remote working environment.
High level of ownership and independence.
20 vacation days / year + 75% holiday bonus.
1 month (proportional) of Christmas bonus.
"Vales de despensa" - 3,112 MXN / month.
Coworking contribution.
Health & Life insurance.
Home office set-up budget.
Unlimited budget for Kindle books.
Baubap Free Loan.
Competitive salary.