Senior Payroll and Benefits Specialist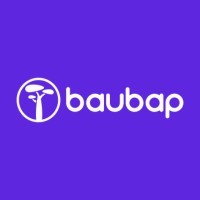 Baubap
Accounting & Finance
Mexico City, Mexico
Posted on Thursday, August 24, 2023
About Baubap
We are a fast-growing, Mexican fintech startup with the mission to become the bridge to people's financial freedom through technology.
We are providing microloans to people in financial need through a fast and efficient process, always treating them with the respect and dignity they deserve.
Our long-term vision is be the most inclusive digital bank in LATAM with more than 2.5 million clients.
About your role
In Baubap we truly value giving the best and most kind experience to everyone. As our Payroll and Benefits specialist your role is critical for giving this experience to our team. Your skills for attention to detail will make the difference in giving every Baubapian an easy-going, seamless experience.
As a fast growing and 100% remote startup the challenges of payroll will be based on your ability to adapt to constant changes. Your expertise should define the way our payroll process works. As our team is remote all across LATAM, your challenge will be to ensure we can provide an excellent experience to them, no matter where they are based.
You will be also responsible for ensuring our Benefits package remains attractive and relevant, to make sure our Baubapians feel valued and well taken care of!
You will be reporting to the People Ops and Culture Lead and work side by side with our People Generalist and both our People Partners.
Outcomes
Find and implement the right tool for automatization of payroll, that ensures the whole process is as seamless, automated and efficient as possible.
Ensuring our Baubapians get paid on time, correctly and have all their documentation consolidated.
Maintaining and updating our Benefits package based on the team's needs.
Having quarterly reports of the Seguro de Gastos Medicos Mayores usage and finding the right option to deliver this same benefit to our international team.
Day to day
Compile payroll data such as new hire information, transfers, terminations, salary changes, title changes, personal information changes, deductions, vacations & extra hours.
Ensure that payroll is processed on time as required.
Ensure payroll is manage according to local Labour law. Be constantly up-to-date about the new Labour law regulations.
Ensure that the insurance broker receives all information about the new hires / terminations on time.
Guarantee proper and exact registration of the payroll and the benefits into the Accounting of the company.
Semi-monthly payroll paychecks calculation, payroll receipts employee's signatures collection, voluntarily and non-voluntary terminations paychecks calculations, managing local payroll tax calculation-payment, local payroll tasks.
Uploading and managing our IDSE account in order for every employee to have the right information
Managing the international contractors payment through Deel.
Provide monthly analysis of the usage of our benefits in order to promote in a better way the benefit or find one that is more align to our needs.
Uploading the SiVale monthly payment error-free, accomplishing giving our team this benefit on time.
What you bring to the team
Degree in business or accounting
Minimum of 5 years of payroll administration experience in a fast-paced Mexican startup
Proven experience implementing a payroll management system and integration with other HRIS tools
Good understanding of the common fiscal procedures
Strong knowledge of tax and wage laws
SUA / IDSE knowledge
Exceptional multitasking and organizational skills
Extreme attention to detail
Analytical mindset
Nice to have:
Experience using HiBob as an HRIS
Your skills
Clear and transparent communication. You are able to able to express your thoughts clearly, concisely and to the point. You can openly discuss any blockers you have, and constructively point out areas for improvement.
Relentlessly resourceful at execution and problem solving. You make things happen, no matter what. You are disciplined, organized and systematically follow through on your work. Instead of getting stuck thinking "well, this doesn't work", you look for creative / innovative / outside-of-the-box solutions to fix the issue and move on.
Sense of urgency. You operate with a constant sense of urgency (as if there was a large, hungry wolf chasing you), constantly looking for ways to move ahead and push everything around you to get to your desired outcome in the most efficient and productive way. You don't wait around and make things happen.
Flexibility / adaptability / resilience. You can maintain your composure and focus despite the constantly changing environment, and adequately adapt to new conditions. You can swiftly change the course of action when needed, and you don't get easily demotivated.
Being self-driven / committed. You require very little guidance and intervention from your leader to move ahead. You can correctly read what the situation requires, and take the necessary action accordingly. If your leader were to disappear, you can still move ahead and make relevant things happen. You act because you want to, and not because someone else is telling you that you should.
Strategic thinking / seeing the bigger picture. You can see further than just your immediate "doorstep". You can correctly assess the deeper implications of certain decisions that might materialise in the future, and take decisions accordingly. You often use data or previous research to inform your recommendations and decisions.
Critical / analytical thinking. You can correctly analyse the root causes of a problem, without getting side-tracked by irrelevant, minor details. You can come to the right conclusion and propose a clear, logical plan of action. You don't stay on the surface of things.
Teamwork. While tackling the responsibilities on your plate, you are constantly thinking "How will this impact the other party? Am I doing the absolute best I can to offer excellent support / service? What more could I do to help the other side achieve their goal or grow? Am I optimising for myself, or for the common good?"
What we can offer you
Being part of a multinational, highly driven team of professionals.
Flexible and remote working environment.
High level of ownership and independence.
20 vacation days / year + 75% holiday bonus.
1 month (proportional) of Christmas bonus.
"Vales de despensa" - 3,112 MXN / month.
Coworking contribution.
Health & Life insurance.
Home office set-up budget.
Unlimited budget for Kindle books.
Baubap Free Loan.
Competitive salary.