Senior QA Functional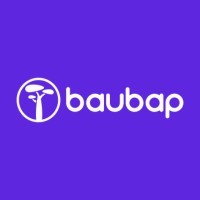 Baubap
Quality Assurance
Mexico City, Mexico
Posted on Monday, August 28, 2023
We are a fast-growing, Mexican fintech startup with the mission to become the bridge to people's financial freedom through technology.
We are providing microloans to people in financial need through a fast and efficient process, always treating them with the respect and dignity they deserve.
Our long-term vision is be the most inclusive digital bank in LATAM with more than 2.5 million clients.
About your role
As our QA Functional Tester, you will play a vital role in ensuring the quality and functionality of software applications. You will collaborate with cross-functional teams, including developers, business analysts, and product owners, to understand project requirements and create test cases. Your primary responsibility will be to perform functional testing to validate software functionality, identify defects, and ensure a seamless user experience.
Role Mission
Identify and prevent defects in our product before release by developing and executing exploratory, functional, API and UAT tests under agile methodologies and international standards. You will also review system requirements and collaborate with the development team to ensure that the software is developed according to quality best practices.
Outcomes
Participate in continuous improvement of quality processes in the company, which may include implementing new testing tools, improving test documentation, and identifying areas for software quality improvement.
Analyze and plan tests to ensure product quality; experience with financial technology products is a plus.
Design and develop test strategies to ensure early testing and defect prevention.
Provide support to development team members and other members of the organization to imbibe the importance of quality assurance processes.
Day to Day
Requirements Verification: Review specifications and technical design documents for clarity and completeness and provide timely, meaningful feedback.
Test Case Design: Create detailed, comprehensive, and well-structured test plans and test cases.
Test Execution: Estimate, prioritize, plan, and coordinate test activities.
Defect Management: Identify, record, document comprehensively, and track bugs.
Corrections Validation: Perform comprehensive regression testing once bugs have been resolved.
Process Development: Develop and implement testing processes for new and existing products to meet client needs.
Collaboration and Communication: Collaborate closely with development team members, business analysts, and other stakeholders to ensure a clear understanding of requirements and resolve any ambiguities.
Continuous Improvement: Stay updated with new tools and testing strategies.
Proven work experience in software development.
Solid experience in software QA with a strong grasp of QA methodologies, tools, and processes.
Ability to write clear, concise, and comprehensive test plans and test cases.
Practical experience with black box testing.
Experience in database management, specifically with MySQL.
Experience working in an Agile/Scrum development process.
Proficiency in English (written and spoken), at a professional business level.
Your skills
Product mindset. You are able to identify valuable insights from the customer interactions your team is having and transform them into actionable, product-driven solutions.
Highly empathetic. You care deeply about the users and strive for providing them the best, memorable and humane experience possible.
High standards. You expect your personal performance and your team's performance to be nothing short of excellent.
Leadership skills. You can easily identify areas for improvement in the people you are guiding, can direct them on the right path to improve their skills, and build highly performing teams.
Ownership. You are able to work without constant direction. You are the 'owner' of our own work and have the autonomy and freedom to execute it.
Proactivity. You act without being told what to do and bring new ideas to the team. You thrive working in a lean and agile environment with a hands-on approach.
Curiosity and creativity. You're innovative, extremely creative, and constantly looking for ways to tweak and optimize the way we do things.
Communication. You are an excellent communicator and engage with other team members to share ideas and discuss topics. You are able to give constructive feedback and lead productive discussions.
Being part of a multinational, highly driven team of professionals,
Flexible and remote working environment,
High level of ownership and independence
20 vacations days/year + bonus
1 month Christmas bonus
Health & Life insurance
Vales de despensa $2700 mxn/month
Home office set-up budget
Unlimited budget for Kindle books
Competitive salary.