Loyalty Retention Manager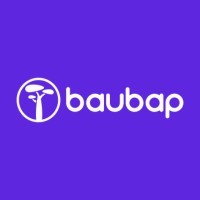 Baubap
Mexico City, Mexico
Posted on Friday, October 13, 2023
About Baubap
We are a fast-growing Mexican fintech startup with the mission to become the bridge to people's financial freedom through technology.
We provide microloans to people in financial need through a fast and efficient process, always treating them with the respect and dignity they deserve.
Our long-term vision is to be the most inclusive digital bank in LATAM, with more than 2.5 million clients.
About your role
As Baubap Retention Manager, is responsible for developing and executing strategies to retain a company's existing customers and foster customer loyalty. Their primary goal is to ensure that customers remain engaged with the company and its products or services in the long term. Additionally, as a Product Owner, you are responsible for managing the product backlog, organizing sprints, and answering questions from developers as needed following the Scrum Master methodology. Moreover, you lead the team's Data Analyst and Data Scientist.
Responsibilities
Outcomes
Improve Customer Retention: The primary goal is to increase customer retention rates, reducing customer churn and declined customers.
Enhanced Customer Satisfaction: Through the development of customer-centric retention initiatives.
Increased Revenue: Effective retention strategies and products that lead to higher Customer Lifetime Value (LTV).
Clear Communication: Effective communication with stakeholders and cross-functional teams. Outcomes include clear alignment on product goals, efficient collaboration, and successful project execution.
Innovation: Encouraging innovation in retention strategies and products.
Measurable Impact: Measure and report on the impact of retention efforts and product developments through key performance indicators (KPIs) and metrics.
Day to day
1. Product Development: Lead the development of retention-related product initiatives and strategies aimed to improve customer retention, including but not limited to: customer journey, product features, loyalty program, app experience, and communications.
2. Product Strategy: Define and communicate the product vision, strategy, and roadmap to align with Baubap retention goals and overall business strategy.
3. Team Leadership: Lead a cross-functional team, including retention specialists, Android engineers, Backend, UX/UI specialists, and Data Scientists and analysts, to ensure successful product development, implementation, content creation, and launch.
4. Data Analysis: Lead the team's Data Analyst and Data Scientist ****to find opportunities in the 3 focus areas for Retention in Baubap: Debt Collection, Declined users, and Customer Experience. Utilize data analytics and customer insights to make data-driven decisions and measure the effectiveness of initiatives.
5. Customer Research: Conduct customer research, gather feedback, and analyze market trends to identify opportunities for new retention products or enhancements to existing ones.
6. Stakeholder Communication: Act as the liaison between senior management and Retention team members to ensure alignment on product goals and progress.
7. Agile Methodology: Lead under agile methodology to prioritize and efficiently manage product features and improvements.
Solid experience Working as a Product Owner
Strong record working in a Digital environment
Experience in agile methodology leading cross-functional teams
+5 years of experience in Retention in a banking enterprise or related
Demonstrated analytical, problem-solving, and decision-making skills
Ability to work unsupervised and adjust priorities quickly as circumstances dictate
Consistently demonstrates clear and concise written and verbal communication
Languages: English (advanced) and Spanish
Nice to have:

Fintech experience
Being part of a multinational, highly driven team of professionals.
Flexible and remote working environment.
High level of ownership and independence.
20 vacation days / year + 75% holiday bonus.
1 month (proportional) of Christmas bonus.
"Vales de despensa" 3,112 MXN / month.
Coworking contribution
Health & Life insurance.
Home office set-up budget.
Unlimited budget for Kindle books.
Baubap Free Loan.
Competitive salary.