Scrum Master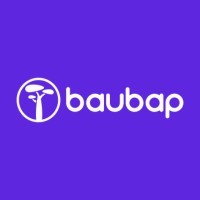 Baubap
Product
Mexico City, Mexico
Posted on Saturday, October 28, 2023
About Baubap
We are a fast-growing, Mexican fintech startup with the mission to become the bridge to people's financial freedom through technology.
We are providing microloans to people in financial need through a fast and efficient process, always treating them with the respect and dignity they deserve.
Our long-term vision is be the most inclusive digital bank in LATAM with more than 2.5 million clients.
About your role
As a Scrum Master, you'll be a key player guiding and mentoring your assigned two teams on evolving our product by ensuring the teams meet their goals and deadlines and continuously improve their ways of working. You'll have the chance to work on products that directly impact the success of our business and our customers.
Outcomes
You guide your team members to deliver on their deadlines and eliminate the obstacles on their way, you are the unofficial "delivery manager" of the two products you will be guiding
Remove and attend to dependencies with other teams, in order to help your team constantly deliver on their commitment of releasing new iterations to our clients
Implement the scrum methodology within your teams in a way that helps them be more efficient and truly gain value from the different ceremonies
Day to day
Working with the Product Manager, you will facilitate the work being done by the cross-functional team, maintaining the backlog and facilitating scrum ceremonies like stand ups, sprint planning, and retrospectives
Meetings management and scheduling of the Scrum ceremonies
You will monitor team performance through the teams metrics and KPIs and help identify continuous improvement opportunities to support the team to work smarter, and more effectively
Actively maintain the agile culture within your assigned teams
Help your team remove obstacles and manage dependencies that might arise with the other platform teams
Help your Product Manager to keep the backlog up-to-date, constantly reflecting the progress of the team
Identify your team's opportunities for improvement and help them become more effective as you work side by side
Strong technology sophistication / degree in engineering or computer science ⇒ you understand in-depth the various technological limitations that can come up due to the complexity of the solution your team is building
Strong business savvines / degree or experience in Business Administration ⇒ you are able to understand in-depth how our business functions and manage the dependencies accordingly, always keeping the bigger picture in mind
Experience in leading technical projects or teams ⇒ since our product is fully technology-based, you need to have the credibility and expertise to guide the team accordingly
Experience in a high-growth tech environment or startup ⇒ you have worked in similar environments before and are most comfortable operating with speed, agility and efficiency this requires
3+ years of experience as a Scrum Master in an agile software development environment ⇒ you have seen other teams adopt the methodology before, you are familiar with the challenges this involves and are able to guide the teams efficiently through the period of adaptation
Proven track record of effectively coordinating high-performing teams ⇒ we are proud to say our team members are true high-performers, always wanting to move as fast as possible and keep delivering excellent products to our customers. We expect you to provide them the necessary guidance to keep the efficiency up, while keeping them centered on the sprint commitments
Certified Scrum Master (CSM) or equivalent certification
Previous experience working remotely and effectively managing distributed teams
Nice to have:
Sound knowledge on coaching IT teams
Familiarity with other agile frameworks such as Kanban
Knowledge and experience of Scaled Agile Frameworks such as Scrum@Scale, LeSS or SAFe
Knowledge of DevOps practices and tools
Your skills
Clear and transparent communication. You are able to able to express your thoughts clearly, concisely and to the point. You can openly discuss any blockers you have, and constructively point out areas for improvement. You are able to effectively collaborate with cross-functional teams, stakeholders, and clients.
Relentlessly resourceful at execution and problem solving. You make things happen, no matter what. You are disciplined, organized and systematically follow through on your work. Instead of getting stuck thinking "well, this doesn't work", you look for creative / innovative / outside-of-the-box solutions to fix the issue and move on. You focus on finding practical and effective solutions.
Sense of urgency. You operate with a constant sense of urgency (as if there was a large, hungry wolf chasing you), constantly looking for ways to move ahead and push everything around you to get to your desired outcome in the most efficient and productive way. You don't wait around and make things happen.
Flexibility / adaptability / resilience. You can maintain your composure and focus despite the constantly changing environment, and adequately adapt to new conditions. You can swiftly change the course of action when needed, and you don't get easily demotivated.
Being self-driven /committed. You require very little guidance and intervention from your leader to move ahead. You can correctly read what the situation requires, and take the necessary action accordingly. If your leader were to disappear, you can still move ahead and make relevant things happen. You act because you want to, and not because someone else is telling you that you should.
Strategic thinking / seeing the bigger picture. You can see further than just your immediate "doorstep". You can correctly assess the deeper implications of certain decisions that might materialise in the future, and take decisions accordingly. You often use data or previous research to inform your recommendations and decisions.
Critical / analytical thinking. You can correctly analyse the root causes of a problem, without getting side-tracked by irrelevant, minor details. You can come to the right conclusion and propose a clear, logical plan of action. You don't stay on the surface of things.
Being part of a multinational, highly driven team of professionals.
Flexible and remote working environment.
High level of ownership and independence.
20 vacation days / year + 75% holiday bonus.
1 month (proportional) of Christmas bonus.
"Vales de despensa" $3,112 MXN / month.
Coworking contribution
Health & Life insurance.
Home office set-up budget.
Unlimited budget for Kindle books.
Baubap Free Loan.
Competitive salary.