Account Manager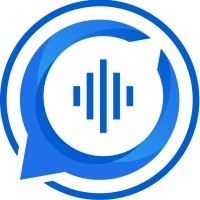 Cadence Translate
Sales & Business Development
Posted on Saturday, August 26, 2023
Account Manager for Cadence Translate, Inc.
Job Duties:
Grow account portfolio's overall revenue and margin through upselling/cross-selling services, and utilizing cost management strategies.

Analyze account spend and forecast future usage with quantitative and qualitative business data to formulate growth strategies.

Report portfolio performances, such as service utilization, revenue growth, cost structure, operational issues and customer satisfaction, to supervisors.

Create service usage reports on a monthly basis for portfolio accounts.

Maintain client goodwill via targeted campaigns, regular check-ins and onsite visits.

Negotiate business contracts with prospective and existing clients.

Proactively pitch services and solutions to clients and monitor key project milestones and deliverables.

Handle unforeseen business complications in a flexible and thoughtful manner.
Job Requirements:
Master's degree in Management Studies, Business Management or its foreign equivalent. Must have knowledge in utilizing advanced spreadsheet modeling to conduct quantitative business analysis. Must have knowledge of cost management systems to conduct break-even analyses, pricing, and make/buy decision; and management control systems to analyze cost structures, costing systems, budgeting, variance analysis, performance measurement and evaluation, and transfer pricing.
Work Hours: Monday - Friday, 8:00am-5:00pm, 40 hrs/w
Rate of Pay:$82,202.00/year
Job Site/ Interview: Covina, CA