Client Service Associate - Calls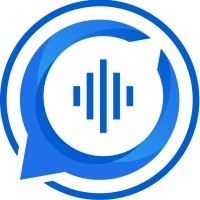 Cadence Translate
Customer Service
Philippines · Remote
Posted on Friday, September 15, 2023
Key Responsibilities:
Associates connect our clients with the language professionals needed to ensure that their projects achieve optimal results. Once an Associate has mastered the core expertise required in both project management and client communication, they will have an opportunity to manage more complex projects, assume greater client-facing roles, and work with Client Service Managers on strategic planning as they progress upward within the Client Services team.
The Job
In this fast-paced role, an Associate is expected to deliver 30-100 projects per month to our clients. Projects can begin and end on the same day ("I need an interpreter for a call at 8pm tonight"). Or they can span several weeks ("I am hosting three focus groups in three European cities and need moderators to facilitate the focus groups and translate the output into English"). Here's how you will interact with a project:
Scoping

Speak with clients via email or phone about their needs
Work with owners of the account to ensure the client's expectations for quality, speed, and cost are met
Identify the relevant time zones or regions for the project

Matchmaking

Identify the best linguist in our community for the client's objective
Present that linguists' experience in a relevant way for the project
Or recruit a new one if there isn't an ideal match
Evaluate and manage the cost of resources to ensure maximum profitability of projects
Provide analysis of gross margin projections for complex projects

Executing

Ensure the expectations of the client and the linguist are in sync
Coordinate with colleagues in other offices to seek assistance
Connect with the client after the project is complete to confirm their satisfaction
The tools you'll be using most often are:
Salesforce, to coordinate projects
Front, a tool that sits on top of Gmail, to manage client and linguist communications
LinkedIn, to research your clients and linguists
Slack, to communicate internally
Key Requirements
Bachelor's degree in a related field
Fluency in English. Fluency in an additional language is a bonus
Experience with Salesforce or similar CRM systems
Excellent written and verbal communication and client service skills
Strong organizational and multitasking abilities
Ability to work under pressure in a fast-paced environment
Ability to work effectively in both independent and team environments
Goal-oriented, driven, and highly motivated to succeed & take on challenges
Entry-level to intermediate-level candidates are welcome to apply: any relevant work experience is a plus
Work Shift
Americas Hours: 23:00 to 08:00 Manila time
EMEA Hours: 16:00 to 01:00 Manila time
Note: Working during EMEA or Americas hours comes with an additional monetary increase on top of the base salary.
Compensation & Benefits
Compensation ranges from USD $800 to $1,000 (varies by level of experience).
Benefits:
Competitive salary and benefits allowance.
Supportive and collaborative work environment.
Annual allowance for professional development expenses; refine to also include work shift compensation.
Don't meet every single requirement? Cadence values diversity and inclusion. Studies have shown that women and people of colour are less likely to apply for jobs unless they meet every single qualification. We want a happy and engaged team, so if you like what you're reading but are worried you don't "check all the boxes", please apply anyway. You may be just the right candidate for this or other roles.