Client Service Associate - Translations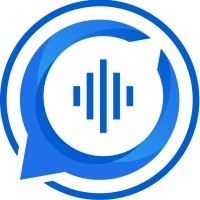 Cadence Translate
Customer Service
Philippines · Remote
Posted on Friday, September 15, 2023
Key Responsibilities
Document translation is a core language service, requiring expertise in both the source and target languages. As a Translations Associate, you'll play a key role in ensuring clients' translation needs are met with precision and efficiency. Your responsibilities will centre around three core areas: Project management, client communication, and ad-hoc recruitment of specialised language professionals. As you master these core functions, opportunities may arise for managing more complex projects, assuming enhanced client-facing roles, and collaborating with Client Service Managers on strategic planning, furthering your growth within the Client Services team.
The Job
In this role, an Associate can expect to interact with up to 20 projects in any given month. Projects typically span several days or weeks, depending on the complexity and volume of the translation materials provided. Here's how you will interact with a project:
Project

Scoping

Speak with clients about their translation needs, including languages needed and project timeline
Provide estimated turnaround time and quotation to clients based on project details

Execution & Delivery

Ensure translation quality and consistency are in sync with client expectations
Review and deliver translated files to clients within the deadline
Work with translators to review and revise translations based on client's feedback
The tools you'll be using most often are:
Salesforce, to coordinate projects
Front, a tool that sits on top of Gmail, to manage client and linguist communications
LinkedIn, to research your clients and translators
Slack, to communicate internally
Translation Management Systems (TMS) & Computer-Assisted Translation (CAT) tool, to process translation materials
Key Requirements
Bachelor's degree
1+ work experience in translation project management
Fluency in verbal and written English. Fluency in an additional language is a bonus;
Excellent client service skills;
Strong organizational and multitasking abilities;
Proven attention to detail;
Ability to work effectively in both independent and team environments;
Goal-oriented, driven, and highly motivated to succeed & take on challenges;
Familiarity with CRM systems, and TMS/CAT tools is a bonus
Work Shift
Americas Hours: 23:00 to 08:00 Manila time
EMEA Hours: 16:00 to 01:00 Manila time
Note: Hours may differ due to Daylight Savings. Working during EMEA or Americas hours comes with an additional monetary increase on top of the base salary.
Benefits:
Competitive salary and benefits allowance.
Supportive and collaborative work environment.
Annual allowance for professional development expenses; refine to also include work shift compensation.
Don't meet every single requirement? Cadence values diversity and inclusion. Studies have shown that women and people of colour are less likely to apply for jobs unless they meet every single qualification. We want a happy and engaged team, so if you like what you're reading but are worried you don't "check all the boxes", please apply anyway. You may be just the right candidate for this or other roles.