CDMX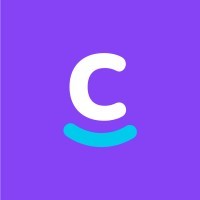 CLIVI
Posted on Tuesday, October 24, 2023
October 23, 2023 12:21 PM
"To measure is to know." - William Thomson Kelvin And Clivi needs you to be our Lord Kelvin at Operations Team, are you there?
What will you do with us?
You'll be the operational mastermind at Clivi, wearing multiple hats (We don't have a doubt you know what we mean) and driving the engine of the company forward. You will be identifying operations bottlenecks and installing new processes driven by automation or AI implementation.
-
The main goal is to deliver a world class service to our customers.
Operational Wizardry:
You're the orchestrator of efficiency, designing and implementing processes that allow Clivi to function like a well-oiled machine. Streamlining everything from product development to customer support will be your forte.
Scaling Operations:
You will play a crucial role in scaling up operations, which includes optimizing processes and ensuring the company can handle the increased demand of customers.
We need to be as fast as we can.
Customer Experience:
Ensuring a positive customer experience is vital for growth. You will help us to guarantee customer and service excellence to maintain high customer satisfaction levels.
Risk Managemen
t: Identifying and mitigating operational risks. Where are our weak points that jeopardise our operations, find them, own them and solve them.
Resource Maestro:
We are an early stage company and every dollar/peso counts. You'll manage budgets, allocate resources wisely and ensure every dollar/peso is invested for maximum impact. This calls for creative solutions and savvy financial management.
Team Captain:
We are building a company with extraordinary top talent. You'll help us to recruit A players, nurture a vibrant company culture and motivate our team to work cohesively toward common goals.
Agility Ambassador:
Adaptability is key. Clivi is marked by rapid change and evolution. You'll need to pivot when necessary, taking data-driven steps to ensure Clivi's success.
Investor Relations:
You will be part of our board. Providing the board with insights into the company's operations and ensuring their confidence in our trajectory.
You are from Exact Sciences:
Like engineer, actuary, mathematician, or economist. Will be great if have consultant or startup experience.
Results-Driven:
Ultimately, your success will be measured by tangible results. Whether it's achieving growth milestones, scaling the business, your ability to deliver on these outcomes is paramount.
You love processes:
You might say Excel is your best friend and you are a SQL master with programming languages for Data Analysis (For example: Python, R).
Analytical Mindset:
Analyzing data, interpreting metrics and making data-driven decisions. Proficiency in data analysis and familiarity with relevant analytics tools are a must. (For example: Tableau, Google Analytics).
Tech-Savviness:
Proficiency with relevant automation & AI tools as emergent Technologies to improve processes and make them scalable. Adaptability and Resilience: You should be adaptable to changes, be resilient in the face of challenges, able to learn from setbacks and adjust strategies accordingly.
Passion for the Industry:
Having a genuine passion for the consumer/health industry and a drive to make a positive impact in our world. This passion can fuel creativity, innovation, and a commitment to understanding customer needs and preferences.
Continuous Learner:
You have to demonstrate a growth mindset and a willingness to stay updated with industry trends, best practices, and emerging technologies.
Hands-on:
At Clivi our leadership embodies a philosophy of leading by example. We're seeking a COO who can roll up their sleeves and lead through action.
Project management:
End-to-end following process on top business priorities including identifying opportunities, scoping projects, and driving cross-functional implementation
Product Orientation:
Define and implement processes and key metrics to guide our projects from ideation to market maturity. Design, develop, and optimize processes, ensuring efficiency, quality, and regulatory compliance.
Equity, we want owner mentality, own it and make it happen. ​
Autonomy, you make decisions and help us drive the destiny of the company. ​
Work with an A team with experience in healthcare and passionate to leave a legacy to our people. ​
The best compensation we can offer. We don't want you to be thinking about money. ​
Unlimited holidays, as entrepreneurs, we rest when we are tired. ​
Private health insurance.
All the other benefits our people have. ​