SME Relationship Manager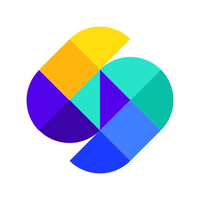 Funding Societies
Customer Service
central area, singapore
Posted on Friday, October 21, 2022
Funding Societies | Modalku is the largest SME digital financing platform in Southeast Asia. We are licensed in Singapore, Indonesia, Thailand, and registered in Malaysia. We are backed by Sequoia India and Softbank Ventures Asia Corp amongst many others and provides business financing to small and medium-sized enterprises (SMEs), which is crowdfunded by individual and institutional investors. And here at Funding Societies | Modalku we live by our core values:
Serve with Obsession: Build win-win relationships for the long-term by having a customer obsession.
Grow Relentlessly: Strive to become our best, most authentic selves.
Enable Teamwork, Disable Politics: Only by forging togetherness, we help each other succeed.
Test Measure Act: Stay curious and reinvent ourselves, through innovation and experimentation.
Focus on Impact: Create impact through bias for action and tangible results.
As a Relationship Manager, you will take ownership over a book of business that you will develop by building relationships with potential and existing borrowers and networking to bring in more borrowers. This person will play a pivotal role in bringing in business and ensuring the continued vitality of Funding Societies.

What you will do:
Generate leads for SME lending via phone calls, client visit & etc
Educate SMEs on peer-to-peer lending and our company
Follow-up with inquiries and qualify leads for SME lending
Retain and expand relationships with SMEs to meet their financing needs
Identify new product and service offerings, which may create unique, innovative, and high-value customer solutions.
What we are looking for:
2-5 years experience in SME financing and/or B2B sales
Wide network of decision makers in the SME space
Able to adapt to an evolving and fast-paced working environment
Great interpersonal and relationship building skills, with proven ability to optimize both internal and external contacts
Proactive, assertive and able to take ownership of the target with the ability to plan for its achievement
Good self/time management skills
Excellent communication skills in English and at least one second language
Time off - We would love you to take time off to rest and rejuvenate. We offer flexible paid vacations as well as many other observed holidays by country. We also like to have our people take a day off for special days like birthdays and work anniversaries.
Flexible Working - We believe in giving back the control of work & life to our people. We trust our people and love to provide the space to accommodate each and everyone's working style and personal life.
Medical Benefits - We offer health insurance coverage for our employees and dependents. Our people focus on our mission knowing we have their back for their loved ones too.
Mental Health and Wellness - We understand that our team productivity is directly linked to our mental and physical health. Hence we have Wellness Wednesdays and we engage partners to provide well-being coaching. And we have our Great FSMK Workout sessions too to keep everyone healthy and fit!
Learning & Development - We believe learning should never end and we support everyone with self-learning L&D allowances.
Tech Support - We provide a company laptop for our employees and the best possible support for the right equipment/tools to enable high productivity