Assistant Operations Manager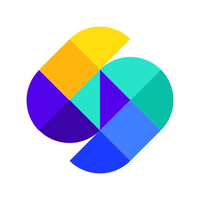 Funding Societies
Operations
Bangkok, Thailand
Posted on Tuesday, November 22, 2022
Funding Societies | Modalku is the largest SME digital financing platform in Southeast Asia, expanding into a leading SME neobank. We are licensed and registered in Singapore, Indonesia, Thailand, Malaysia, and operating in Vietnam, and backed by Sequoia India, Softbank Vision Fund and SMBC bank amongst many others. Funding Societies | Modalku provides business financing to small and medium-sized enterprises (SMEs), which is funded by individual and institutional investors.
And here at Funding Societies | Modalku we live by our core values GETFS:
Grow Relentlessly: Strive to become our best, most authentic selves.
Enable Teamwork, Disable Politics: Only by forging togetherness, we help each other succeed.
Test Measure Act: Stay curious and reinvent ourselves, through innovation and experimentation.
Foc
us on Impact: Create impact through bias for action and tangible results.
Serve with Obsession: Build win-win relationships for the long-term by having a customer obsession.
The Assistant Manager, Operations is responsible for supporting the Operations Manager in setting up the end to end lending and crowdfunding operations and investor communications of FS Thailand and executing them. The ideal candidate has a great eye for detail, relishes the challenge of setting up processes from scratch, and improving them on a daily basis. A good operations framework would allow our business to scale efficiently.
What you will do:
Support the Manager in developing of SOPs Operations function processes to ensure compliance of processes
Leverage technology to drive efficiency
Working closely with internal stakeholders (sales, credit, legal etc.) to ensure timely and accurate processing of financing for customers
Execution of end to end operation related activities including but not limited to KYC, offer/contract generation, repayments, customer communication and reconciliation as an equal partner to the operations team
Support crowdfunding related operations activities
Support onboarding, conversion and engagement of customers, both SME and investors
Work with product team and data team to build product and solution based on the requirements of each initiative.
Other ad-hoc projects/ assignments by Operations Manager, COO and Country Manager.
What we are looking for:
At least 2 years of experience in lending operations or Credit Admin
Operations management
Minimum 5 years of experience overall
Graduate with distinction or post graduate
Fluent oral and written communication
Structured in approach and has an eye for detail
Critical thinking and problem solving skills
Project management skills
Time off - We would love you to take time off to rest and rejuvenate. We offer flexible paid vacations as well as many other observed holidays by country. We also like to have our people take a day off for special days like birthdays and work anniversaries.
Flexible Working - We believe in giving back the control of work & life to our people. We trust our people and love to provide the space to accommodate each and everyone's working style and personal life.
Medical Benefits - We offer health insurance coverage for our employees and dependents. Our people focus on our mission knowing we have their back for their loved ones too.
Mental Health and Wellness - We understand that our team productivity is directly linked to our mental and physical health. Hence we have Wellness Wednesdays and we engage partners to provide well-being coaching. And we have our Great FSMK Workout sessions too to keep everyone healthy and fit!
Learning & Development: We believe learning should never end and we support everyone with self-learning L&D allowances.
Tech Support - We provide a company laptop for our employees and the best possible support for the right equipment/tools to enable high productivity