Financial Planning & Analysis Operations Manager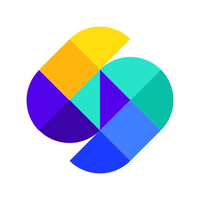 Funding Societies
Accounting & Finance, Operations
West Jakarta, Kebonjeruk, West Jakarta City, Jakarta, Indonesia
Posted on Tuesday, February 21, 2023
Funding Societies | Modalku is the largest SME digital financing platform in Southeast Asia. We are licensed in Singapore, Indonesia, Thailand, and registered in Malaysia. We are backed by Sequoia India and Softbank Ventures Asia Corp amongst many others and provides business financing to small and medium-sized enterprises (SMEs), which is crowdfunded by individual and institutional investors. And here at Funding Societies | Modalku we live by our core values:
Serve with Obsession: Build win-win relationships for the long-term by having a customer obsession.
Grow Relentlessly: Strive to become our best, most authentic selves.
Enable Teamwork, Disable Politics: Only by forging togetherness, we help each other succeed.
Test Measure Act: Stay curious and reinvent ourselves, through innovation and experimentation.
Focus on Impact: Create impact through bias for action and tangible results.
The Cost FP&A Operations Manager will be the finance business partner to our Marketing, PDE (Product, Data and Engineering) and G&A (Management, Risk, Px, Finance and Legal). The professional will deeply understand the business cost by current and past trends in cost management including hiring/headcount control, cost efficiency and capital expenditures.
What you will do:
Support our head of function by analyzing current and past trends in key performance indicators including hiring/headcount control, cost efficiency and capital expenditures
Monitor performance indicators, highlighting trends and analyzing causes of unexpected variance
Responsible for investor and board reporting on, amongst others, our group operational expense and headcount
Drive regional expansion projects: conduct quantitative and qualitative research into different markets, market sizing, portfolio reviews
Together with the business drive planning and forecasting activities while interfacing closely with other Finance stakeholders
Lead on developing financial models and other core analysis to support strategic initiatives
Use external and market benchmarks to measure performance
Oversee and manage the continued development of budgeting, financial forecasting, operating plan and modeling tools
What we are looking for:
Have a (minimum) Bachelor's degree in Finance or Accounting; MBA or equivalent would be a plus
Bring in 5+ years' relevant experience in the Financial Planning and Analysis area. Preferably with a financial institution, high growth company, or a FinTech
1 to 2 years experience at Big4 with experience in audit/advisory in financial services industry would be an advantage
Have an understanding how banks and financial services work
It would be great if you have experience in a start-up environment
Have advanced Microsoft Excel (incl. pivot tables, data tables) and PowerPoint skills
You will shine in this role if you are/have:
Have above par communication and interpersonal skills
Master of accuracy and precision but are able to determine when an analysis that is 'directionally right' is good enough
Highly analytical, curious & business focused
Demonstrated ability to roll-up sleeves and work with team members in a hands-on management capacity
Validated performance in a high pressure, high growth environment
Strong SQL skill set with intimate knowledge with JOINs and subqueries would be an advantage
What it is in for you:
Understand how to account for product unit economics, CAC, LTV
Sufficient understanding of IFRS that applicable to financial industry such as IFRS 9
Capable of providing cogent due diligence answers for both IR and due diligence process
Collaborator, able to partner with C-level and country teams
Ability to drive and implement insights in a challenging environment
Time off - We would love you to take time off to rest and rejuvenate. We offer flexible paid vacations as well as many other observed holidays by country. We also like to have our people take a day off for special days like birthdays and work anniversaries.
Flexible Working - We believe in giving back the control of work & life to our people. We trust our people and love to provide the space to accommodate each and everyone's working style and personal life.
Medical Benefits - We offer health insurance coverage for our employees and dependents. Our people focus on our mission knowing we have their back for their loved ones too.
Mental Health and Wellness - We understand that our team productivity is directly linked to our mental and physical health. Hence we have Wellness Wednesdays and we engage partners to provide well-being coaching. And we have our Great FSMK Workout sessions too to keep everyone healthy and fit!
Learning & Development - We believe learning should never end and we support everyone with curated learning programs on our internal learning platform
Tech Support - We provide a company laptop for our employees and the best possible support for the right equipment/tools to enable high productivity