Vietnam Operating Director (Fintech/ Banking)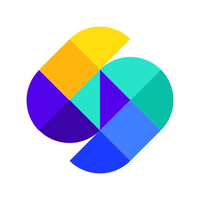 Funding Societies
Ho Chi Minh City, Vietnam
Posted on Wednesday, July 26, 2023
Funding Societies | Modalku is the largest SME digital financing platform in Southeast Asia, expanding into a leading SME neobank. We are licensed and registered in Singapore, Indonesia, Thailand, Malaysia, and operating in Vietnam, and backed by Sequoia India, Softbank Vision Fund and SMBC bank amongst many others. Funding Societies | Modalku provides business financing to small and medium-sized enterprises (SMEs), which is funded by individual and institutional investors.

And here at Funding Societies | Modalku we live by our core values GETFS:
Grow Relentlessly: Strive to become our best, most authentic selves.
Enable Teamwork, Disable Politics: Only by forging togetherness, we help each other succeed.
Test Measure Act: Stay curious and reinvent ourselves, through innovation and experimentation.
Focus on Impact: Create impact through bias for action and tangible results.
Serve with Obsession: Build win-win relationships for the long-term by having a customer obsession.

We are looking for an Operating Director in Vietnam to help us in developing and implementing strategic goals
What you will do:
1. Demonstrable experience in developing strategic and business plans.
2. Demonstrable experience in developing operating and execution plans from strategic goals and Group OKR/KPI
3. Oversee daily operations and employee productivity, ensuring team members thrive and organizational outcomes are met.
4. Develop and manage plans (e.g. new financial products, new partnerships, etc.) that ensure alignment with short-term and long-term objectives, developed in tandem with Group Senior Management and Country Heads.
5. Work closely with Country Heads to achieve daily and monthly financial and non-financial goals.
6. Participate and contribute to key committee meetings (e.g. Board Risk Committee, Credit Risk Committee, etc.) to steer the overall direction of the company.
7. Maintain and build trusted relationships with key internal and external stakeholders (e.g. partners, board, regulators, etc.)
8. Manage, oversee and ensure smooth running of the full spectrum of operations, investor management, marketing, pr and finance functions, building a highly inclusive culture ensuring team members thrive and functional outcomes are met
9. Translate strategy into actionable goals for performance and growth helping to implement goal setting, performance management, and annual operating plans for the country
10. Contributing to the development and execution of country level strategies, plans and policies to drive revenue, profit, and cash flow.
What you will need:
1. Proven experience as Director (deputy C level) or other senior managerial position in a fintech company or in bank
2. Bachelor degree or Master degree, at least 1.5 years in a top management consulting firm (McKenzie, Boston Consulting Group, Accenture, Big 4 etc)
3. English fluently in 4 skills, open for local only (Vietnamese)
4. Demonstrable experience in developing strategic and business plans.
5. Thorough knowledge of market changes and forces that influence the company.
6. Strong understanding of corporate finance and measures of performance.
7. Familiarity with corporate & fintech company
8. Excellent organisational and leadership skills.
9. Excellent communication, interpersonal and presentation skills.
10. Outstanding analytical and problem-solving abilities.
Nice to have:
Familiarity with Jira and Confluence
SME lending
Time off - We would love you to take time off to rest and rejuvenate. We offer flexible paid vacations as well as many other observed holidays by country. We also like to have our people take a day off for special days like birthdays and work anniversaries.
Flexible Working - We believe in giving back the control of work & life to our people. We trust our people and love to provide the space to accommodate each and everyone's working style and personal life.
Medical Benefits - We offer health insurance coverage for our employees and dependents. Our people focus on our mission knowing we have their back for their loved ones too.
Mental Health and Wellness - We understand that our team productivity is directly linked to our mental and physical health. Hence we have Wellness Wednesdays and we engage partners to provide well-being coaching. And we have our Great FSMK Workout sessions too to keep everyone healthy and fit!
Tech Support - We provide a company laptop for our employees and the best possible support for the right equipment/tools to enable high productivity