Inbound Sales Specialist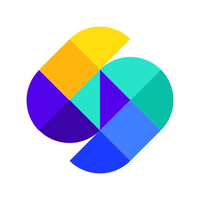 Funding Societies
Sales & Business Development
Kuala Lumpur, Malaysia
Posted on Tuesday, August 22, 2023
Funding Societies | Modalku is the largest SME digital financing platform in Southeast Asia, expanding into a leading SME neobank. We are licensed and registered in Singapore, Indonesia, Thailand, Malaysia, and operating in Vietnam, and backed by Sequoia India, Softbank Vision Fund and SMBC bank amongst many others. Funding Societies | Modalku provides business financing to small and medium-sized enterprises (SMEs), which is funded by individual and institutional investors.
And here at Funding Societies | Modalku we live by our core values GETFS:
Grow Relentlessly: Strive to become our best, most authentic selves.
Enable Teamwork, Disable Politics: Only by forging togetherness, we help each other succeed.
Test Measure Act: Stay curious and reinvent ourselves, through innovation and experimentation.
Focus on Impact: Create impact through bias for action and tangible results.
Serve with Obsession: Build win-win relationships for the long-term by having a customer obsession.
What you will do :
To build key client relationships, identify business opportunities, negotiate, and close business deals.
To strengthen and continue expansion of current sales network.
To identify and analyse market trends, competitor analysis and proactively serve customer relationship management.
To work closely with internal parties and solve issues with regard operations and risks matters.
To demonstrate commitment and adherence to company values and culture points in day-to-day responsibilities and interactions.
To clearly articulate business's value proposition, understand client needs and matching them with the appropriate set of products and services.
To deliver an excellent client experience by supporting clients' service requests.
To directly responsible for providing timely responses to client service requests, received via telephone or email.
To channel such client service requests to the appropriate service and or back-office team(s).
Accountable for identifying prospective clients interested in becoming new clients and conduct required KYC.
Responsible for executing specific client contact campaigns as defined by Sales Management.
Responsible for proactively contacting clients to identify needs - approach FSMY existing customer to understand their needs and identify how to upsell more products to them.
To ensure achieve company goals and KPIs- sales targets are met.
To maintain and building customer long-term relationships.
To support the development and execution of growth initiatives to effectively acquire SMEs.
To propose changes or recommendation to improve financial products terms, user experience based on the internal and external feedback and data collected.
To support project implementation, including user requirements gathering to user acceptance testing and launch as well as on-going reviews.
To handle administrative tasks such as preparation of presentations, agreements and reports.
To handle any ad-hoc tasks or projects allocated.
What we are looking for:
Minimum Diploma in Business Administration / Management or any related field
At least 2 years of experience in Tele-sales representative, Tele-marketing executive or any equivalent roles in Sales Department/ digital sales acquisition.
Must be proficient in Ms Office (Excel, Power Point, Word).
Good Interpersonal skills needed: Ability to multi-tasks and handle stress, good time management skills, organization skills and work ethics.
Good verbal and written communication skill.
Able to work independently and to work well with internal and external parties.
Result oriented with ability to meet sales targets.
Able to handle ambiguity, and self-motivated to get things done.
Willingness to go beyond comfort zone and adapt to changes quickly.
Time off - We would love you to take time off to rest and rejuvenate. We offer flexible paid vacations as well as many other observed holidays by country. We also like to have our people take a day off for special days like birthdays and work anniversaries.
Flexible Working - We believe in giving back the control of work & life to our people. We trust our people and love to provide the space to accommodate each and everyone's working style and personal life.
Medical Benefits - We offer health insurance coverage for our employees and dependents. Our people focus on our mission knowing we have their back for their loved ones too.
Mental Health and Wellness - We understand that our team productivity is directly linked to our mental and physical health. Hence we have Wellness Wednesdays and we engage partners to provide well-being coaching. And we have our Great FSMK Workout sessions too to keep everyone healthy and fit!
Learning & Development - We believe learning should never end and we support everyone with curated learning programs on our internal learning platform.
Tech Support - We provide a company laptop for our employees and the best possible support for the right equipment/tools to enable high productivity.