Business Development Intern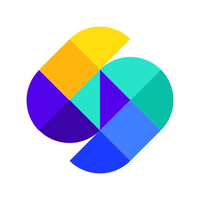 Funding Societies
Sales & Business Development
central area, singapore
Posted on Monday, August 28, 2023
Funding Societies | Modalku is the largest SME digital financing platform in Southeast Asia. We are licensed in Singapore, Indonesia, Thailand, and registered in Malaysia. We are backed by Sequoia India and Softbank Ventures Asia Corp amongst many others and provides business financing to small and medium-sized enterprises (SMEs), which is crowdfunded by individual and institutional investors. And here at Funding Societies | Modalku we live by our core values:
Grow Relentlessly: Striving to become our best, most authentic selves.
Enable Teamwork, Disable Politics: Only by forging togetherness, can we help each other succeed.
Test | Measure | Act: Staying curious and reinventing ourselves, through innovation and experimentation.
Focus on Impact: Creating impact through bias for action and tangible results.
Serve with Obsession: Building win-win relationships for the long-term by having a customer obsession.
We are looking for a Sales Intern to add value to our growth activities by identifying new commercial opportunities for the Sales Team in Singapore. You will keep abreast of trends and market conditions to provide support in finding new prospects and converting these prospects. You will be an individual with an entrepreneurial mindset and strong determination and communication skills, someone with creative strategies and excellent time management and organizational abilities.
What you will do:
The sales team plays a significant role in driving growth and, as a sales intern, you'll be instrumental in growing our portfolio of SME clients in Singapore. You will qualify leads, conduct essential market research and gather insights to help take the business to new heights.
Research companies across industries, verticals and segments in Singapore and gather information on key decision makers through LinkedIn and other sources
Conduct screening and qualifying calls on all leads, clearly following scripts to quickly and intelligently identify key indicators and feed results back to the team in Singapore in insightful and actionable ways
Ensure timely follow up with new SME customers to ensure they onboard onto the service and have a seamless experience with CardUp
Conduct product demonstrations via video call to help users with onboarding and payment setup when required
Assist with sales tracking and reporting across the full sales funnel and help move opportunities through the pipeline - from source, inbound leads, account sign ups and conversion.
Grow topline sales funnel by supporting the team in outbound activities such as prospecting for meetings, researching contacts and key names within each target segment
Strengthen our product - collate and research on key product feedback, competitor features, providing us a strong detailed view on CardUp in the landscape
Target and close small-mid customers through outbound activities to complement our long-tail growth alongside inbound channels
Support inbound lead queries and closing customers to optimize our inbound leads conversion rates
Report, measure and flag
(1) New potential high growth accounts
(2) Re-target drop off CardUp sign ups for activation
Any other ad hoc tasks assigned
What we are looking for:
Strong interest in sales and commercial roles
Able to commit fully during length of internship
Willingness to learn and juggle multiple projects
Sheer curiosity within payments and Fintech
Ability to work well within short turnaround times and tight deadlines
Willingness to support cross functional teams with strong communication skills
Hard working, proven experience in qualifying customers and handling an extensive daily call volume.
A passion for meeting the needs of the customer and generating maximum benefit from each customer interaction.
Proven track record of multi-tasking in a fast-paced environment and delivering an exceptional customer experience at the same time
Candidate must be adaptable to constantly changing requirements, and to be independent and highly disciplined.
Excellent communication & negotiation skills and personal qualities of integrity, credibility and quality.
Time off - We would love you to take time off to rest and rejuvenate. We offer flexible paid vacations as well as many other observed holidays by country. We also like to have our people take a day off for special days like birthdays and work anniversaries.
Flexible Working - We believe in giving back the control of work & life to our people. We trust our people and love to provide the space to accommodate each and everyone's working style and personal life.
Medical Benefits - We offer health insurance coverage for our employees and dependents. Our people focus on our mission knowing we have their back for their loved ones too.
Mental Health and Wellness - We understand that our team productivity is directly linked to our mental and physical health. Hence we have Wellness Wednesdays and we engage partners to provide well-being coaching. And we have our Great FSMK Workout sessions too to keep everyone healthy and fit!
Learning & Development - We believe learning should never end and we support everyone with self-learning L&D allowances.
Tech Support - We provide a company laptop for our employees and the best possible support for the right equipment/tools to enable high productivity