Associate, Corporate Development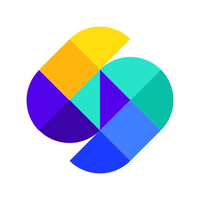 Funding Societies
Sales & Business Development
central area, singapore
Posted on Wednesday, August 30, 2023
Funding Societies | Modalku is the largest SME digital financing platform in Southeast Asia. We are licensed in Singapore, Indonesia, Thailand, and registered in Malaysia. We are backed by Sequoia India and Softbank Ventures Asia Corp amongst many others and provides business financing to small and medium-sized enterprises (SMEs), which is crowdfunded by individual and institutional investors. And here at Funding Societies | Modalku we live by our core values:
Grow Relentlessly: Striving to become our best, most authentic selves.
Enable Teamwork, Disable Politics: Only by forging togetherness, can we help each other succeed.
Test | Measure | Act: Staying curious and reinventing ourselves, through innovation and experimentation.
Focus on Impact: Creating impact through bias for action and tangible results.
Serve with Obsession: Building win-win relationships for the long-term by having a customer obsession.
We are looking for a highly motivated individual to join us and play a crucial role in our group's corporate development and strategy. This role entails fundraising initiatives, M&A and special projects (e.g., securitization, IPO journey and market/ competitor analysis). The Associate will report directly to the Corporate Development Associate Director and work closely with senior management of Funding Societies.
The Corporate Development team at Funding Societies is responsible for ideating and driving strategic initiatives with the goal of achieving our long term strategic and financial goals.. The team also has to have a deep understanding of the business, its capabilities and long-term objectives, as we serve both internal and external stakeholders of the firm.
The Corporate Development Associate is ideally based in Singapore.
What you will do:
Support fundraising Initiatives;

Work closely with Corporate Development AD, CFO, CRO, CEO as well as external parties on equity/ debt fund raising strategies.
Prepare engagement materials, including pitch decks development, financial modeling, and comparison analysis.

Assist on M&A transactions, especially target(s) due diligence work, financial modeling, potentially working with external service providers (e.g., consulting/ advisory firms) and post-merger integration with invested firms.
Educate team with strategic analyses of latest global macro trends and synthesized actionable "So Whats", communicated in a Minto pyramid and data-driven manner.
Manage and develop relationships with private banks, investment banks and other key professional service firms.
Lead in special projects;

Set-up market/ competitor analysis warehouse to keep management abreast on global market trends and best practices.
Conduct market entry study, M&A strategy and high-level business roadmaps including revenue pools, macro data, competitive landscape and regulatory landscape
Work with Capital Markets and Treasury teams on setting up a securitization framework.
Engage with commercial/ investment banks on potential collaborations/ ideas.

Any other ad hoc tasks assigned

What we are looking for:
2-3 years of relevant experience in Strategy and/or Corporate Development area.
Preferably with sell/buy-side, consultancy, high growth company or FinTech experience.
Ideally with experience in or covered the FIG or FinTech sector.
Strong understanding in financial analysis (advanced modeling), deal structuring and valuation methodologies.
Highly motivated to contribute and learn, a self-starter that takes initiatives to value-add to the organization.
High attention to detail and accuracy.
Enjoy the fast-paced environment.
Time off - We would love you to take time off to rest and rejuvenate. We offer flexible paid vacations as well as many other observed holidays by country. We also like to have our people take a day off for special days like birthdays and work anniversaries.
Flexible Working - We believe in giving back the control of work & life to our people. We trust our people and love to provide the space to accommodate each and everyone's working style and personal life.
Medical Benefits - We offer health insurance coverage for our employees and dependents. Our people focus on our mission knowing we have their back for their loved ones too.
Mental Health and Wellness - We understand that our team productivity is directly linked to our mental and physical health. Hence we have Wellness Wednesdays and we engage partners to provide well-being coaching. And we have our Great FSMK Workout sessions too to keep everyone healthy and fit!
Learning & Development - We believe learning should never end and we support everyone with self-learning L&D allowances.
Tech Support - We provide a company laptop for our employees and the best possible support for the right equipment/tools to enable high productivity