Senior Credit Officer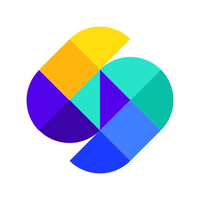 Funding Societies
Operations
Singapore
Posted on Monday, September 4, 2023
Funding Societies | Modalku is the largest SME digital financing platform in Southeast Asia. We are licensed in Singapore, Indonesia, Thailand, and registered in Malaysia. We are backed by Sequoia India and Softbank Ventures Asia Corp amongst many others and provides business financing to small and medium-sized enterprises (SMEs), which is crowdfunded by individual and institutional investors. And here at Funding Societies | Modalku we live by our core values:
Serve with Obsession: Build win-win relationships for the long-term by having a customer obsession.
Grow Relentlessly: Strive to become our best, most authentic selves.
Enable Teamwork, Disable Politics: Only by forging togetherness, we help each other succeed.
Test Measure Act: Stay curious and reinvent ourselves, through innovation and experimentation.
Focus on Impact: Create impact through bias for action and tangible results.
As a senior credit underwriter, you will be part of a team which is working to support our rapid growth at Funding Societies. Our credit team is responsible for making lending decisions. In addition to having a knack for problem-solving, it is absolutely crucial that you are willing to learn, understand and listen to the needs of our customers.
What you will do:
Analyze risks, exposures and perform due diligence for assessment of applicants using proprietary platform
Evaluate, recommend, approve or reject application based on creditworthiness
Recommend risk mitigation measures for identified risk of applicants
Analyze macro-economic, industry and market data impact on loan portfolio
Recommend, develop and implement credit rating models and management processes for SME customers and ensure a robust rating and pricing framework
Balance Credit Risk and Business Risk to make educated and well- informed decisions
Perform data management and maintenance required to support the needs, integrity and performance of SME credit portfolio management and related risk framework and methodologies, including forward-looking view of the portfolio
Take special projects from time to time to help in achieving the company's strategic goals.
What we are looking for:
Degree holder in Finance, Accountancy or Economics
Experienced Hire Track: 1 - 3 years of credit underwriting experience in a financial institution or Fintech firm, preferably within the SME sector and preferably with data analytic or data science skills.
Potential as a leader to build policies, procedures and organization from scratch
Goal-getter with professional work ethics, passionate for learning and utmost integrity
Strong analytical, independent and ability to work within deadline and good writing skills
You will shine in this role if you are/have:
Preferably equipped with knowledge in data analytics with regards to credit risk
Preferably equipped with knowledge in data analytics/data science (SQL, R/Python, or other tools for statistical analysis) and familiar with data visualization tools.
Time off - We would love you to take time off to rest and rejuvenate. We offer flexible paid vacations as well as many other observed holidays by country. We also like to have our people take a day off for special days like birthdays and work anniversaries.
Flexible Working - We believe in giving back the control of work & life to our people. We trust our people and love to provide the space to accommodate each and everyone's working style and personal life.
Medical Benefits - We offer health insurance coverage for our employees and dependents. Our people focus on our mission knowing we have their back for their loved ones too.
Mental Health and Wellness - We understand that our team productivity is directly linked to our mental and physical health. Hence we have Wellness Wednesdays and we engage partners to provide well-being coaching. And we have our Great FSMK Workout sessions too to keep everyone healthy and fit!
Learning & Development - We believe learning should never end and we support everyone with self-learning L&D allowances.
Tech Support - We provide a company laptop for our employees and the best possible support for the right equipment/tools to enable high productivity