Senior Specialist, People Operations & Rewards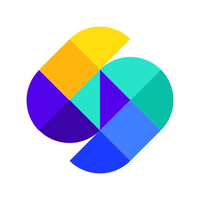 Funding Societies
People & HR, Operations
Kuala Lumpur, Malaysia
Posted on Friday, October 27, 2023
Funding Societies | Modalku is the largest SME digital financing platform in Southeast Asia. We are licensed in Singapore, Indonesia, Thailand, and registered in Malaysia. We are backed by Sequoia India and Softbank Ventures Asia Corp amongst many others and provides business financing to small and medium-sized enterprises (SMEs), which is crowdfunded by individual and institutional investors. And here at Funding Societies | Modalku we live by our core values:
Grow Relentlessly: Striving to become our best, most authentic selves.
Enable Teamwork, Disable Politics: Only by forging togetherness, can we help each other succeed.
Test | Measure | Act: Staying curious and reinventing ourselves, through innovation and experimentation.
Focus on Impact: Creating impact through bias for action and tangible results.
Serve with Obsession: Building win-win relationships for the long-term by having a customer obsession.
We are looking for a Senior Specialist, People Operations & Rewards where you will demonstrate a strong track record in the execution of overall People Operations and Rewards initiatives for employees across Malaysia, Singapore and other offices. You are highly meticulous in thought process and actions, possess a strong sense of responsibility and take initiative to act with urgency to follow through and problem solve with, and for your stakeholders.
What you will do:
Operations
Possess a strong understanding of HR process chains and responsibilities within People operations domain
Track headcount fluctuations and possess good vendor management skills and knowledge – both insurance and payroll vendors
Ensure work permit applications, immigration matters etc, are processed in a timely manner
Develop reports for monthly, quarterly, annual dashboards and prepare government-regulated reports and surveys
Represent the company during audit/ regulatory checks
HRIS employee core database management - Compile and update employee records & core data (manual & system)
Process documentation and prepare reports relating to HR activities (onboarding, new employee data, training, performance management)
Work closely with HR team to support and execute HR-related initiatives
Payroll, Benefits & Rewards

Oversee payroll and benefit administration in Malaysia & Singapore and assist in other countries when support is needed
Work closely with payroll vendor on a full range of payroll activities such as: Generating reports, reviewing and validating, monthly salary, incentive, bonus, and any other customized components
Ensure accurate and timely processing of payroll including: Benefits, taxation, pro-ration and other deductions compliant with manpower regulation in countries we operate
Critically review and analyze current payroll practices and procedures in order to recommend and implement positive changes and solutions
Benefits administration and employee perks and wellness programmes such as: medical, dental, mental health, life insurance
Assist in ESOP / Rewards / Benefits administration and liaise internally with Finance and employees
Office Management
Main office services by organizing office operations and processes
Manage tenancy agreements, renewal and ongoing tenancy matters
Oversee facility management matters such as fixed asset inventories, work-desk allocation, door system, office renovation and move
Liaise and coordinate with building management contractor and tenants on matters
Procure and maintain office supplies and inventory
Any other Ad-hoc duties assigned
What we are looking for:
Have at least 7+ years of experience in People Operations
Experience with working in a sizeable and fast paced environment with multi-cultural workforce
Demonstrated experience in employee lifecycle, payroll administration and/or HRIS
Thorough and up-to-date working knowledge of local labour laws & taxation
Highly analytical, possessing excellent written and verbal communication skills, strong organizational skills, proactive, and the ability to prioritize and complete work in a timely and accurate manner independently
Demonstrate critical thinking skills and able to assess issues from multiple angles comprehensively to problem solve effectively
Proficiency in Microsoft Office and Google (Gmail, Google Sheets, Google Drive etc.)
Time off - We would love you to take time off to rest and rejuvenate. We offer flexible paid vacations as well as many other observed holidays by country. We also like to have our people take a day off for special days like birthdays and work anniversaries.
Flexible Working - We believe in giving back the control of work & life to our people. We trust our people and love to provide the space to accommodate each and everyone's working style and personal life.
Medical Benefits - We offer health insurance coverage for our employees and dependents. Our people focus on our mission knowing we have their back for their loved ones too.
Mental Health and Wellness - We understand that our team productivity is directly linked to our mental and physical health. Hence we have Wellness Wednesdays and we engage partners to provide well-being coaching. And we have our Great FSMK Workout sessions too to keep everyone healthy and fit!
Learning & Development - We believe learning should never end and we support everyone with self-learning L&D allowances.
Tech Support - We provide a company laptop for our employees and the best possible support for the right equipment/tools to enable high productivity