Financial Products Manager (SME Lending/ Loans)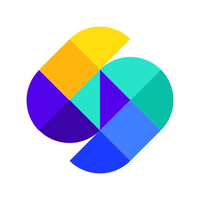 Funding Societies
Accounting & Finance
Singapore
Posted on Wednesday, November 1, 2023
Funding Societies | Modalku is the largest SME digital financing platform in Southeast Asia. We are licensed in Singapore, Indonesia, Thailand, and registered in Malaysia. We are backed by Sequoia India and Softbank Ventures Asia Corp amongst many others and provides business financing to small and medium-sized enterprises (SMEs), which is crowdfunded by individual and institutional investors. And here at Funding Societies | Modalku we live by our core values:
Grow Relentlessly: Striving to become our best, most authentic selves.
Enable Teamwork, Disable Politics: Only by forging togetherness, can we help each other succeed.
Test | Measure | Act: Staying curious and reinventing ourselves, through innovation and experimentation.
Focus on Impact: Creating impact through bias for action and tangible results.
Serve with Obsession: Building win-win relationships for the long-term by having a customer obsession
As a Manager in the Financial Products team in Singapore, you will play an integral role in the success of Funding Societies. You will own the performance and outcomes of selected SME financing solutions, and will be responsible for achieving Product-Market-Risk fit. You will get to define, structure, experiment with, and introduce new products to the market - you get to be a change-driver!
You will work with relevant stakeholders (e.g. Credit, Sales, Data, Partnership, Technology, Compliance, Operations) to ensure these products' growth and success. You will be required to develop high quality analysis and insights, and then use excellent communication and project management to successfully implement the product strategy. Taking ownership of the financial products you are responsible for would be critical for success.
What you will do:
Enhance existing financial (loan) products to achieve Product-Market-Risk Fit
Introduce new (loan) products in response to customer needs
Stay up to date with market competition and financing solutions
Understand customers' pain points and needs
Conduct market experimentations and launch pilot projects to identify new financing opportunities
Develop product roadmaps and work to grow the product through various stages of its lifecycle
Work with colleagues from various departments to strategize and execute on product initiatives
Work with Sales, Marketing, Partnerships to build the right channel mix to reach SMEs
Develop training materials and guide internal teams on new products
Closely track and monitor incoming sales volume and provide timely update
What we are looking for:
At least 3 years' experience as a (Financial) Product Analyst or Manager in the SME Lending space in South-East Asia - you are probably currently a junior individual contributor in a similar role
Preferably in a bank
Ability to understand needs of SME businesses and SME financing concepts
Can explain complex product information clearly and articulate your thought processes clearly and concisely in writing
A self-starter, who can work in an unstructured and fast environment
Can deal with ambiguity, manage projects effectively and build processes along the way
You will shine in this role if you have/are:

Good internal and external stakeholder management
Background in the SME lending space - either in a Credit or Sales role
Familiarity with digital lending platforms and capabilities
Excellent verbal and written communication
Degree or professional qualifications in Economics and/or Finance & Banking
Time off - We would love you to take time off to rest and rejuvenate. We offer flexible paid vacations as well as many other observed holidays by country. We also like to have our people take a day off for special days like birthdays and work anniversaries.
Flexible Working - We believe in giving back the control of work & life to our people. We trust our people and love to provide the space to accommodate each and everyone's working style and personal life.
Medical Benefits - We offer health insurance coverage for our employees and dependents. Our people focus on our mission knowing we have their back for their loved ones too.
Mental Health and Wellness - We understand that our team productivity is directly linked to our mental and physical health. Hence we have Wellness Wednesdays and we engage partners to provide well-being coaching. And we have our Great FSMK Workout sessions too to keep everyone healthy and fit!
Learning & Development - We believe learning should never end and we support everyone with curated learning programs on our internal learning platform
Tech Support - We provide a company laptop for our employees and the best possible support for the right equipment/tools to enable high productivity