(Senior) Credit Manager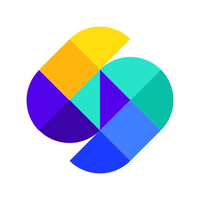 Funding Societies
Bangkok, Thailand
Posted on Tuesday, November 7, 2023
Funding Societies | Modalku is the largest SME digital financing platform in Southeast Asia. We are licensed in Singapore, Indonesia, Thailand, and registered in Malaysia. We are backed by Sequoia India and Softbank Ventures Asia Corp amongst many others and provides business financing to small and medium-sized enterprises (SMEs), which is crowdfunded by individual and institutional investors.
And here at Funding Societies | Modalku we live by our core values:
Serve with Obsession: Build win-win relationships for the long-term by having a customer obsession.
Grow Relentlessly: Strive to become our best, most authentic selves.
Enable Teamwork, Disable Politics: Only by forging togetherness, we help each other succeed.
Test Measure Act: Stay curious and reinvent ourselves, through innovation and experimentation.
Focus on Impact: Create impact through bias for action and tangible results.

As a Credit Manager / Sr Credit Manager , you will be responsible for managing the appropriate level of credit risk for the business, working with the team of underwriters and the operation and collection team.
What you will do:
Analyze macro-economic, industry and market data impact on assigned product portfolio.
Recommend, develop, and implement credit rating models and management processes for SME borrowers and ensure a robust rating and pricing framework
Balance Credit Risk and Business Risk to make educated and well-informed decisions
Perform data management and maintenance required to support the needs, integrity and performance of SME credit portfolio management and related risk framework and methodologies, including forward-looking view of the portfolio
Take special projects from time to time to help in achieving the company's strategic goals.
Evaluating credit applications using FS proprietary platform which supplements traditional financial data with third party data
Demonstrate leadership through modelling it out in actions and thoughts
Coach and counsel the credit team with a focus on improving credit policy, procedure and other related knowledge and skills
Play a leading role in setting expectation for ongoing credit policy management, effective and satisfactory periodic policy and related documents review.

What we are looking for:
Proven experience as Credit Analyst / underwriting more than 5 years, with overall experience of at least 8 years
SME lending underwriting experience of atleast 2 years preferred
Experience in mainly SME/Commercial/Corporate and/or Micro SME lending product
Ability to lead others in the team to complete tasks assigned
Ability to work with across functions within the company to execute plans/projects
Consistency, maturity and having sound judgement/decision making across work matters
Able to use professional concepts and company objectives to resolve complex issues in creative and effective ways.
Able to work on complex issues where analysis of situations or data requires an in-depth evaluation of variable factors.
Able to exercise judgment in selecting methods, techniques and evaluation criteria for obtaining results.
Significant contributor to team and overall growth of the company
Time off - We would love you to take time off to rest and rejuvenate. We offer flexible paid vacations as well as many other observed holidays by country. We also like to have our people take a day off for special days like birthdays and work anniversaries.
Flexible Working - We believe in giving back the control of work & life to our people. We trust our people and love to provide the space to accommodate each and everyone's working style and personal life.
Medical Benefits - We offer health insurance coverage for our employees and dependents. Our people focus on our mission knowing we have their back for their loved ones too.
Mental Health and Wellness - We understand that our team productivity is directly linked to our mental and physical health. Hence we have Wellness Wednesdays and we engage partners to provide well-being coaching. And we have our Great FSMK Workout sessions too to keep everyone healthy and fit!
Learning & Development - We believe learning should never end and we support everyone with self-learning L&D allowances.
Tech Support - We provide a company laptop for our employees and the best possible support for the right equipment/tools to enable high productivity