Senior Analytic Engineer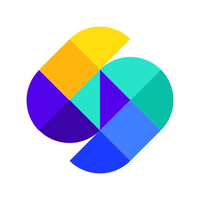 Funding Societies
Bengaluru, Karnataka, India
Posted on Monday, November 13, 2023
Funding Societies | Modalku is the largest SME digital financing platform in Southeast Asia. We are licensed in Singapore, Indonesia, Thailand, and registered in Malaysia. We are backed by Sequoia India and Softbank Ventures Asia Corp amongst many others and provides business financing to small and medium-sized enterprises (SMEs), which is crowdfunded by individual and institutional investors. And here at Funding Societies | Modalku we live by our core values:
Serve with Obsession: Build win-win relationships for the long-term by having a customer obsession.
Grow Relentlessly: Strive to become our best, most authentic selves.
Enable Teamwork, Disable Politics: Only by forging togetherness, we help each other succeed.
Test Measure Act: Stay curious and reinvent ourselves, through innovation and experimentation.
Focus on Impact: Create impact through bias for action and tangible results.
The mission of the Senior Analytic Engineer is to empower FSMK with critical, trustworthy, consistent and meaningful data to base decision making on. You put "Measure" in Test|Measure|Act, and have a huge responsibility to uphold the core values of FSMK. You should be an expert in the data itself--the systems by which the data is generated, how data is transformed and aggregated into metrics. You will play a critical role in enabling trustworthy and meaningful data to steer the company, the basis of which decisions are being made.
You will work closely with the Data Engineers, business, product managers, and data analysts/scientists to ensure the availability and accuracy of core data for core company metrics and reporting.
What will you do:
Design and build data transformations efficiently and reliably for different purposes
Work closely with the Data Engineers, business users, product managers, data analyst and data scientists to ensure the availability of core company metrics and dimensions for reporting
Integrate complex datasets from different data sources
Maintain accuracy and completeness of metrics glossary
Own the design, development, and maintenance of data pipelines, metrics, reports for analytics purpose
Own the monitoring of key company metrics and flag out noteworthy MoM or WoW changes to DAs and Business users for them to take action to investigate
Design and build data pipelines to enable experimentation at scale in FSMK
What we are looking for:
Qualifications Bachelor in quantitative related disciplines or equivalent
Experienced with data modelling, warehousing, ELT workflow, data integration and query optimisation
Experience writing complex SQL queries and Python
Strong logical reasoning and analytical mind, with can-do attitude
Independent learner who enjoys technical challenges (Google is your best friend)
Strong communication and teamwork skills, with cross-departmental and cross-team projects experience, independently promoting project execution
Visualisation tools such as Tableau/Qlik experience preferred
English is required
Time off - We would love you to take time off to rest and rejuvenate. We offer flexible paid vacations as well as many other observed holidays by country. We also like to have our people take a day off for special days like birthdays and work anniversaries.
Flexible Working - We believe in giving back the control of work & life to our people. We trust our people and love to provide the space to accommodate each and everyone's working style and personal life.
Medical Benefits - We offer health insurance coverage for our employees and dependents. Our people focus on our mission knowing we have their back for their loved ones too.
Mental Health and Wellness - We understand that our team productivity is directly linked to our mental and physical health. Hence we have Wellness Wednesdays and we engage partners to provide well-being coaching. And we have our Great FSMK Workout sessions too to keep everyone healthy and fit!
Tech Support - We provide a company laptop for our employees and the best possible support for the right equipment/tools to enable high productivity