Senior Copywriter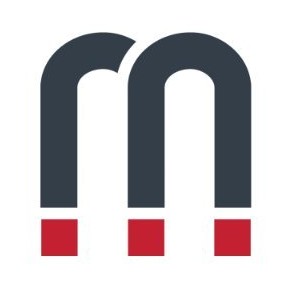 Magnitt
Marketing & Communications
United Arab Emirates
Posted on Monday, July 10, 2023
Job Description
We are looking for a Senior Copywriter to join our Marketing & Content team and be responsible for creating compelling and effective copy for different marketing touchpoints. By collaborating with other members of the creative team, you will craft communication pieces and campaigns across various platforms with the goal of spreading the message and goals of the marketing strategy, while resonating with the target audience.

Are you a hands-on copywriter with natural storytelling ability and experience in working in the dynamic Venture Capital Ecosystem? If so, we should talk about how you might contribute as a Senior Copywriter at MAGNiTT.

Responsibilities:
• Develop and write clear, concise, and engaging copy for various marketing channels, including newsletters, website, podcast scripts, email campaigns, and other promotional materials;
• Proofread, and edit content according to our marketing targets and strategy;
• Maintain a consistent brand voice across all channels and platforms;
• Provide insights and expertise to incorporate into our existing brand voice and tone;
• Edit and proofread copy for social media while ensuring accuracy, consistency, and adherence to brand voice and style guidelines;
• Conduct thorough research to understand target audiences, industry trends, and competitors to provide insight into trends and creative foresight;
• Work closely with the Research team to create effective marketing content to advertise reports and articles published by the team;
• Collaborate with the graphic designer to make the copy and design a cohesive story.
Job Requirements
Required Skills and Qualifications:
• 4+ years of experience as a copywriter or in a similar role;
• Exceptional writing, editing, and proofreading skills with a keen eye for detail;
• Have a clear understanding and deep interest in the finance/venture capital world;
• Fluent oral & written English;
• Ability to Switch between two distinct tones of voice (brand and personal);
• Familiarity with SEO best practices and the ability to optimize content accordingly;

Good to have/be:
• Experience in the VC ecosystem;
• Bachelor's degree in Marketing, Communications, Journalism, or a related field;
• Fluent oral & written Arabic is a plus;
• Highly organized and meticulous;
• Dynamic, flexible, and open-minded.
• Proactive, and dedicated to meeting deadlines;
• Passionate about the startup ecosystem;
• Experience with the MAGNiTT Platform and/or other financial databases is a bonus.