Account Executive - B2B Hospitality Team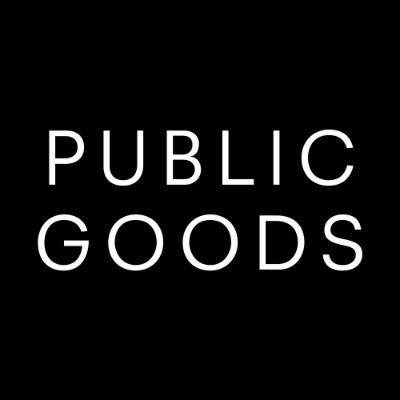 Public Goods
Sales & Business Development
New York, NY, USA
Posted on Saturday, October 7, 2023
This is a remote position.
Public Goods is a dynamic and forward-thinking company dedicated to providing high-quality products that improve people's lives. We are currently seeking an experienced Account Executive to join our B2B Team. If you are passionate about building winning relationships and contributing to the growth of a brand, we want you on our team. As an Account Executive, you will play a vital role in expanding our presence in the Short Term Rental Management, Hospitality, and Wellness industries by engaging prospects and nurturing inbound interest. You will report directly to our VP of Sales.
What You'll Do:
Collaborate with the B2B team to drive expansion into the hospitality sector, fostering partnerships with Airbnb Hosts, Hotels, Vacation Rental Companies, and more.
Manage the full sales cycle, including prospecting, inbounds, and outreach.
Identify and vet potential partners, creating unique strategies to establish a strong market presence.
Nurture inbound leads, guiding them towards successful partnership agreements.
Conduct A/B testing to refine and optimize your sales strategies.
Who You Are:
You possess 3-5 years of experience in a similar role (BD, SDR, Sales, etc.), with a track record of successful partner engagement.
You enjoy the thrill of winning new logos and bringing on great brands to partner with Public Goods.
You have experience selling to or previously worked in the hospitality industry.
You have carried a quota and are comfortable being held accountable to results.
Strong familiarity with the Shopify ecosystem.
Proficiency in Excel and experience with HubSpot.
Highly organized with an in-depth understanding of the hospitality industry and its ongoing trends.
Thrives under responsibility, as you will have significant ownership of your work.
A smart worker who focuses on high-impact activities that drive results.
What We Offer:
Competitive compensation package, including salary +commission
Comprehensive benefits package: 100% covered Medical/Dental/Vision/telemedicine services for employees.
401(k) plan.
Complimentary Public Goods membership and monthly employee discounts.